Anna Roth '20, while just scant weeks away from earning an Honors Bachelor of Science in Apparel Design, with minors in Visual Arts, and Business and Entrepreneurship, spent additional weeks in the apparel lab.
Her senior spring saw the cancellation of signature events for our apparel designers – the annual Apparel Design Club's fashion show, Portland Design week, and the many networking opportunities through Oregon State – due to the pandemic.
"Although sad, I know it is necessary to cancel these events," Roth said. "And it really shows how different this graduating class is from any past class, as we try to go out and navigate the professional world." Still, that did not keep Roth out of the lab.
As a teaching assistant for Marianne Dickson, senior instructor of apparel design, Roth was one of the first to learn, and get straight on board, with the OSU project Dickson led to sew face coverings to supply critical workers during the shortages.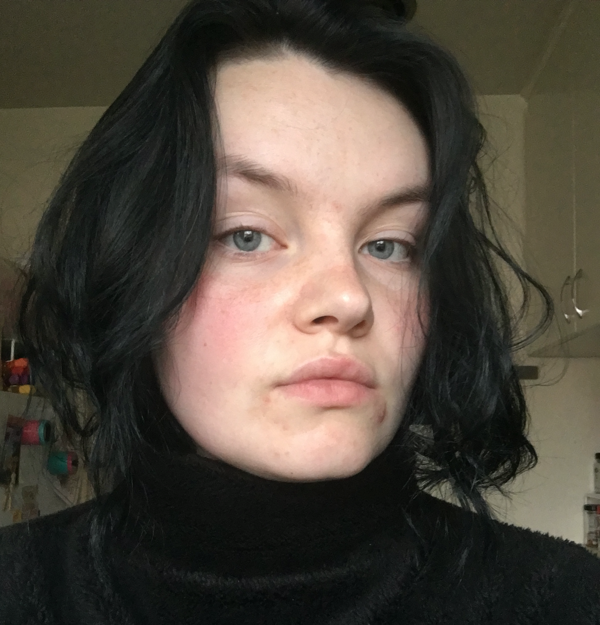 "I knew I wanted to help in some way during this time, and this was a great opportunity to work while making a difference in some way," Roth said.
Roth is one of 12 student workers, staying employed, staying busy and producing 1,000 face coverings for the OSU task force that then distributes the face coverings to employees on campus. The College of Business funded this project and also followed guidelines for safe, socially distanced sewing stations for the students.
For Roth, the scope of the pandemic sunk in early, and, furthermore, her father is a postal carrier, himself an essential worker who has delivered mail every day throughout the public health crisis.
"I call to check in every so often," Roth said. "He's not too worried – or pretends not to be – I think he is probably a bit desensitized. I still worry a lot about him."
Roth, who has been sewing for 15 years, says she feels a definite boost to work on this project, but cautions that she doesn't think anyone should feel the obligation "to move mountains and create huge projects." And just like everyone else, her emotional energy goes through a lot of swings.
"When you feel up to doing something – whether that's doing something active, or creative or sitting down to do homework – just try it bit by bit," Roth said. "Inertia of starting something usually helps people to keep on moving."
And so Roth sews for her community, while her plans to be an independent designer and artist after she graduates are just a few weeks away from launch. As she completes her undergraduate thesis which recreates the 1950s designs of her great aunt, she thinks about her concepts for work wear, suiting and formal wear, and recreates fabrics from the family's 70-year-old sketchbooks.
She's focused on networking, and building her presence in front of the professionals, getting her name out. She's keeping track in her planner with a list of all the good things that happen each week, trying to top last week's best, and staying positive.
"All I can have right now is hope," Roth said. "I am learning to be patient and grateful for the things I have in my life. I am glad to be able to be learning a lot, through schoolwork and life experiences, while helping my community."