When Oregon State went virtual in response to the COVID-19 pandemic, OSU's HR/Management Association (OSHRMA), a Society of Human Resource Management student chapter, adapted quickly.
"We didn't miss a beat," said Michele Swift, Ph.D., OSHRMA's chapter advisor and a senior instructor and assistant school head for the College of Business' School of Management, Entrepreneurship and Supply Chain. "We already had speakers lined up for spring term, and our organization president at that time, Hannelore Wrahtz, pulled everything together for us to launch virtually."
OSHRMA is dedicated to advancing students' understanding of human resources management as well as promoting life readiness. Members from across the college and OSU tour companies, hear from guest speakers and participate in professional workshops, to name just a few activities.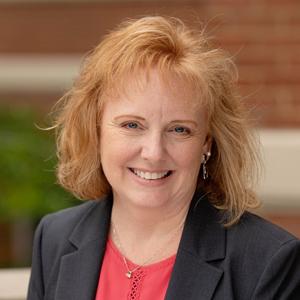 Swift is the winner of the Society of Human Resource Management Foundation's 2022 Student Chapter Advisor Impact Award, and the organization has taken home awards from SHRM four of the past five years, including the 2021-2022 Student Chapter Superior Merit Award.
OSHRMA's virtual format yielded unexpected success. Membership grew throughout 2020, and virtual meetings transformed the organization into one that would provide a community for Ecampus students.
In fall 2020, Kaitlin Goodman '22 joined OSHRMA's student leadership committee and helped make a push to attract more Ecampus students. "We advertised to more Ecampus students and posted organization information on discussion boards," said Goodman, who is currently an HR specialist at Oregon Medical Group in Eugene. "During the pandemic, students on and off campus were all looking for a place to feel like they were part of a community."
When OSU was resuming in-person activities in fall 2021, OSHRMA members and leadership worked to accommodate the members of this new community who could not meet in person.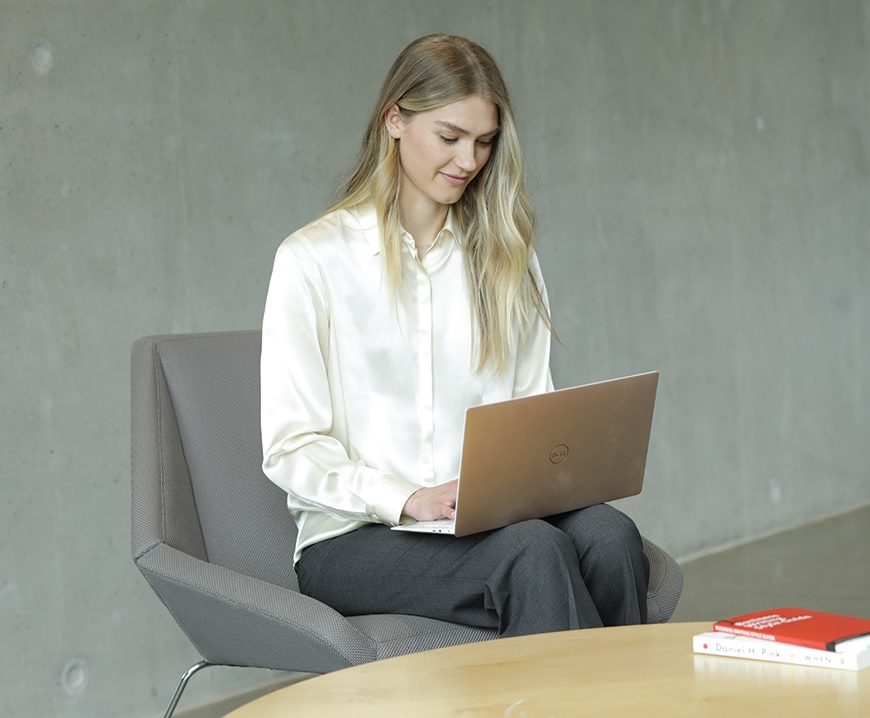 "As Covid restrictions were lifting, OSHRMA wanted to convert back to a fully on-campus association. I remember that a few other Ecampus members and I realized that we would be losing part of our OSU identity," said Katharina Staudt '22, a College of Business alum who balanced OSHRMA leadership roles as her modeling career took her around the world. "Thankfully, OSHRMA is built around its members' wants and needs and is very adaptable due to its leadership. In addressing this concern, the whole organization came together to form a solution – a successful long-term hybrid student association."
Staudt, who is now pursuing a master's in leadership for sustainability at Malmo University in Sweden, credits Swift and chapter co-advisor, instructor Lee Myers, with empowering students to shape the future of the club through their own leadership.
"It's rewarding to see their enthusiasm about what they get to do," Myers said. "There's a pride factor for them. I love seeing their skill development."
---
If you are interested in being a guest speaker for an OSHRMA meeting or hosting students on a tour, email: michele.swift@oregonstate.edu.