Dave Dahl, the recognizable face of the Dave's Killer Bread line of baked goods, made a surprise appearance at Oregon State Tuesday night as part of the College of Business Austin Family Business Program.
Sherri Noxel, AFBP director, had invited Eugene Wallace of Family Business Advisors to speak at her class that evening. Wallace, who has worked with the Dahls — Dave's father started the company, brother Glenn and nephew Shobbi Dahl are part of the business with other family members — mentioned someone from the company might be able to attend, but wouldn't know for sure becuase of busy schedules.
But Tuesday night there was Dahl, with bags of Dave's Killer Bread flying around the classroom as students asked questions.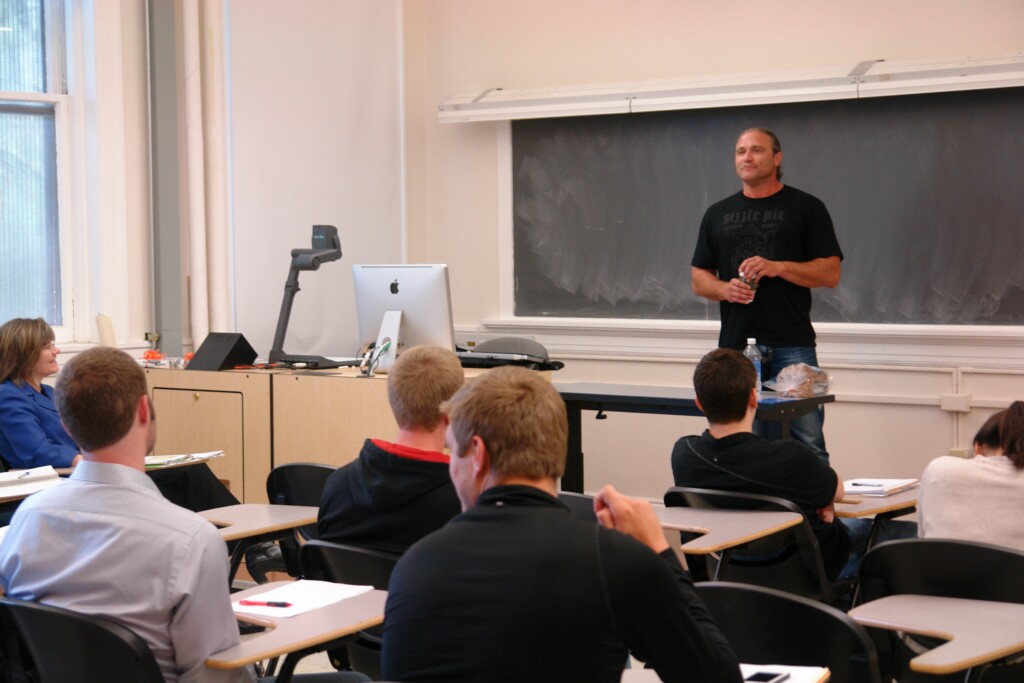 "Eugene was invited to class, and we had used Dave's Killer Bread the first class as an example of how to construct a genogram," Noxell said. "They're a contemporary business [students] can relate to."
Dahl, who also presents as a motivational speaker and has been open sharing his story of spending 15 years in prison before rejoining the family baking business, said the experience was an opportunity to share with the students get something back himself.
"Mainly we talked about the family business, and I have a lot of experience with that," Dahl said. "They were asking a lot of stuff about the family dynamics.
"The personal really takes a back seat with us," Dahl said of his own family. "If we can stay in the same room and talk, that's all I want."
Dahl explained to students how he, his brother and nephew worked through early differences to build the company into what it is today, while Wallace provided lessons from working with the Dahls on how students could strengthen their own family businesses.