In case you've been wondering what's been going on "This Week in Business" (that is the name of our weekly email newsletter to students!) here is an update from our Student Engagement team. The College of Business has numerous programs to help support your student's personal, professional and leadership development. Here's some examples:
College of Business Career Fair, a highlight of every term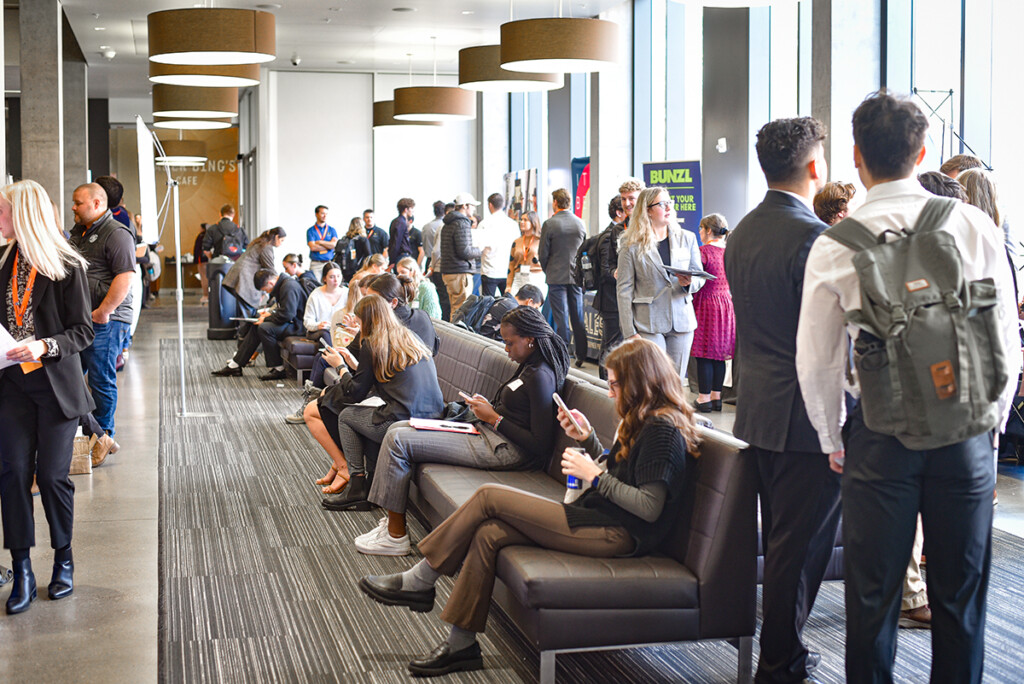 As we do each term, we hosted more than 70 companies both virtually and in-person during our winter career fairs. The event was held over two days, with a fully online virtual session one day as well as a fair inside Austin Hall on the next day.
These companies help provide both opportunities for students to learn about different internships, full-time jobs and explore new industries. In addition to the career fair we took more than 200 professional headshots of our students, and hosted panels for students to gain perspective on how they might navigate future careers. Overall, employers were impressed with the professionalism and preparedness of our Business Beavs.

7th Annual McGregor Lecture series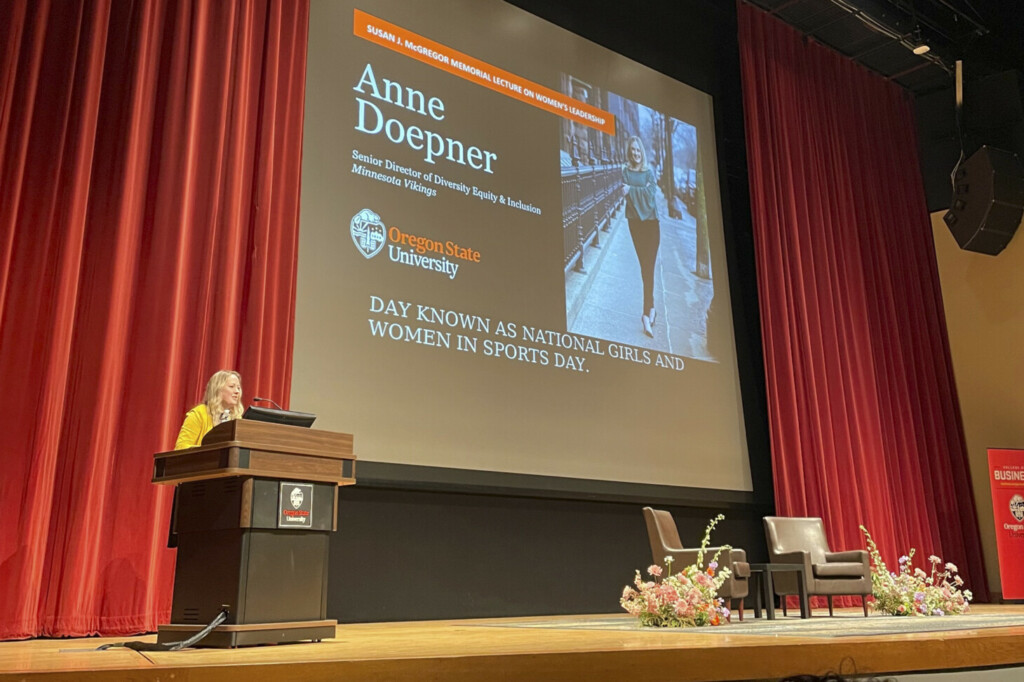 The NFL may not seem the epicenter of women in leadership, but Anne Doepner has a career highlighting – if not negotiating – the work done to change that impression. Doepner has spent 17 years with the Minnesota Vikings, the last four serving as the team's senior director of diversity, equity and inclusion. Doepner was the keynote speaker for the 7th annual Susan J. McGregor Memorial on Women's Leadership.
Doepner spent years trying to hide the fact that she started with the Vikings as an executive assistant, but then grew into her role as a staunch advocate for women's career and professional development, embodying the spirit and tenacity of McGregor to be intentional about inclusive excellence and advancing women in leadership.
"Believe me, the more space you take up, the more space it creates for other women," Doepner said.
You can read more about Doepner's visit and the lecture series, or watch the full video of her talk.


Entrepreneurship Panel welcomes seasoned and student entrepreneurs
This year, the College of Business welcomed three amazing entrepreneurs to the virtual stage to explore entrepreneurship with more than 700 first-year students. This year's entrepreneurs were Rob Pace '84, founder of HundredX, Arseniy Goldberg '15, founder of flow partners and advisor for SABAH.lab, and Ryan Hopkins '26 (anticipated), student founder of Hard Served Ice Cream and winner of the InnovationX Pitch Competition.
Our panelists engaged with each other in a wide-ranging conversation on innovation, idea development, and managing growing startups while also answering the many questions from our students.