Interested in partnering with us on a Center for Marketing and Insights project like this one? Let us know how we can help.
By Rebecca Barrett
When the world's largest digital food brand wanted to position itself to serve the interests and needs of the next generation of home cooks, it looked to Oregon State University's College of Business for feedback and recommendations.
The result was a program custom created to fit the company's specific interests and needs while giving business students practical experience working on a real consumer behavior project for Allrecipes. In the class simulation, students researched the future of cooks, food and technology to develop insights into what the consumer experience will be like in five years.
Student proposals aligned well with the company's existing programs and forward-looking strategies for engaging with and supporting GenZ cooking enthusiasts, said Esmee Williams, vice president of consumer and brand strategies with Allrecipes.
"We were thrilled with the professionalism, critical thinking and thoughtfulness the teams invested in their presentations," Williams said. "The quality of work is outstanding – polished, professional, unique and authentic."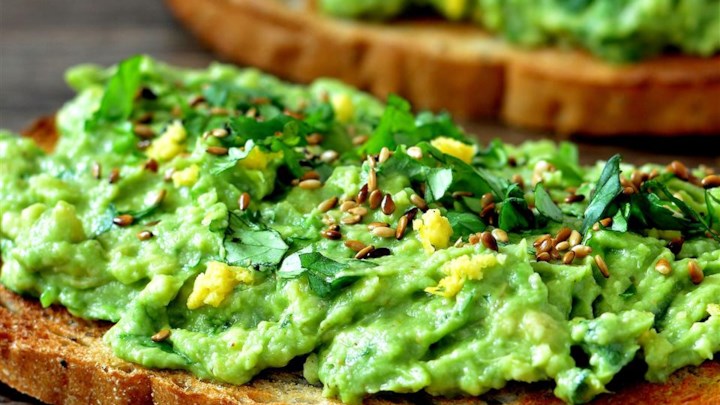 Allrecipes received proposals from other business schools to potentially partner with, but Oregon State stood out.
"Other schools we spoke with took what felt like a very cookie-cutter approach to their programs," Williams said. "We were most impressed with OSU due to the progressive thinking of their business school, the collaborative spirit of the College of Business professors and staff, and the Pacific Northwest local connection."
Partnering with a college that was within driving distance of its Seattle headquarters was important to Allrecipes because it allowed them to send teams to attend briefings and presentations. It could also benefit Allrecipes to connect with a pool of graduates who might consider future careers with its parent company, Meredith Corporation.
Williams said it's clear that the College of Business's curriculum is aligned with the requirements and needs of today's business environment.
"Their courses are centered on equipping students with the skills and thought processes needed to make a positive impact in their careers," she said.
It's common for student project recommendations to center on what a client or professor wants to hear. Not at Oregon State, where learners are transformed into leaders.
"With the OSU students, I have been so impressed with how they have the confidence and skills to take creative risks that allow them to include imaginative and out-of-the-box ideas with their recommendations," Williams said.
Associate Professor Colleen Bee, who teaches the consumer behavior classes that did the student project, is academic program director of marketing with the College of Business.
Bee uses an advisory council of industry experts who work in marketing to stay connected to the business world. They meet twice a year and many from this group also are available to host student visitors or present to business classes and at events on campus.
"I give them updates on what we've been doing, and I solicit their feedback," Bee said.
These discussions have helped the College of Business make curriculum changes, such as adding digital marketing courses and requiring all students to complete experiential learning before graduation – for example, an internship, honors thesis or study abroad.
The College of Business is able to adapt to business needs through a student-centered experiential education program called the Close to the Customer Marketing Lab. For more than 10 years, faculty and teams of students have been working together to solve business problems.
The lab is seen as a great way to prepare students to enter the workforce, Bee explains. The students involved with the Allrecipes project were invested and engaged. Their presentations gave insightful and actionable ideas.
"When there's a real company like Allrecipes, students enjoy that and want to rise to the occasion," Bee said.
Feedback and recommendations from the students were extremely helpful to Allrecipes in polishing and refining its approach and messaging for upcoming video and social media promotions. The students also helped the Allrecipes marketing team to better understand the engagement it experiences on YouTube, Snapchat and Instagram.
Alex Noakes of Portland was a senior studying marketing when she worked on the student project during fall term 2017. She uses Allrecipes and is familiar with what they do. For the project, Noakes gathered and analyzed data to create a storyboard, a tool commonly used in marketing to visually organize and present a proposal.
"I had to make bold, creative decisions regarding the design, layout and content," said Noakes.
It was the first time she'd done a storyboard, and the task boosted her confidence.
"I am a lot better at taking on projects because of my experience with the Allrecipes project," Noakes said. "My research skills and problem-solving ability also have improved significantly because of the assignment."
Another student in the class, Nikki Faris of San Clemente, California, put what she learned to use in her job at a new Portland restaurant. The tools she learned in class help her to understand the customer base and tailor marketing messages to them, just like they did for Allrecipes.
"It taught me how to solve business problems by looking at my target market and what problems they are facing in order to come to a solution for them," Faris said.
Consumer behavior was one of her favorite classes at the College of Business, she said, adding "the Allrecipes project gave the hands-on experience that has helped me move forward in my current job."