Angel investors sound so nice, don't they? Willamette Angels are no exception. The fund, comprised of active and seasoned local investors, takes a mentorship-based approach to seeding a company. According to their website, the best route for consideration is through a personal introduction from an Angel member. With their mission to support local Oregon businesses … could the Willamette Angels truly sound any nicer?
So what happens when that group – who'll cull through 30 to 40 applications per investment cycle to find their diamonds in the rough – gets caught up in their own niceness? They must choose among the applicants – personal connections in some cases – to find that idea they'll launch.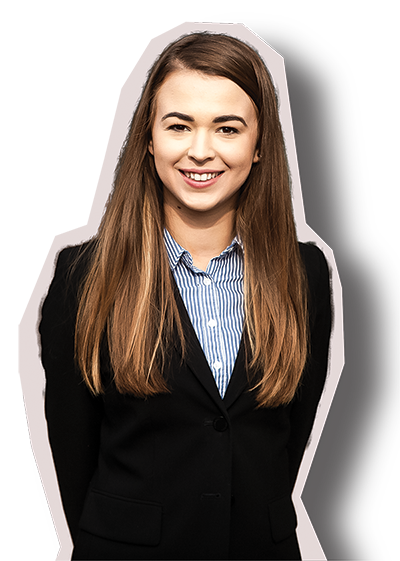 Enter the Terminator.
The Terminator is an Honors College graduate, a veteran Oregon State Investment Group officer and health care sector analyst, a 2018 outstanding senior in Finance, and a double major in International Finance and Mathematical Economics.
When the seasoned investors in the room grew quiet, she was the one – a teenager at the time – who spoke her mind against funding a company and moved the group toward a better investment.
"I got the nickname because as a first-year intern I made the call to pull the plug on a company I did not feel was a good investment," said Chiara Marzi. "It turned out many people around the room felt the same way, but I was just the first to speak up. Since then, my bosses have called me 'the Terminator.'"
Marzi may have mixed feelings about the moniker; however, Karl Mundorff, a director of the OSU Advantage Accelerator, is quite fond of it.
According to Mundorff, Marzi earned the title for her "fierce willingness to tell investors not to invest in companies she thinks aren't worthy. Chiara has been one of our top performers from the beginning," Mundorff said. "This is pretty amazing considering that our intern positions often are filled with juniors and seniors or first-year MBA students."
The Advantage Accelerator works closely with the college, who in turn commits entrepreneurship resources to fund a majority of Accelerator internships.
Marzi is quick to add that the Willamette Angels provide constructive feedback to all companies that pitch to them. Though the nickname sounds heartless, Marzi has found a great love for early-stage entrepreneurship.
"I learned so much through the Accelerator and found a passion for the startup space," Marzi said. "I really enjoyed researching companies and markets and helping entrepreneurs make meaningful decisions to find success in their ideas."
Marzi came to Oregon State on a Presidential Scholarship, which is designed to attract and retain high-achieving students from Oregon. Marzi's scholarship is supported by the Edith Durgan Memorial Presidential Scholarship Fund and John and Susan Bates Presidential Scholarship Fund. Marzi received many additional merit scholarships during her time at the college, including the David M Gazeley Scholarship for excellence in finance and the Wentworth Family Scholarship.
She has set the benchmark for a high achiever.
Among the high points of her student career was the trip to New York City with the investment group, an opportunity for College of Business finance majors and Beaver business alumni to get together in the Big Apple. The annual New York trip is funded by the Tom Toomey Learning Labs resources, which support a range of learning opportunities outside the classroom.
"By far my most memorable experience was that trip," Marzi said. "I had the opportunity to network with alumni and industry leaders as well as explore one of the great financial capitals of the world."
And she'll be back.
Marzi interned last summer with KeyBanc Capital Markets in their Technology Equity Research Group (formerly Pacific Crest Securities) in Portland. "I learned a lot from this internship but realized that Equity Research isn't quite it for me, and Portland is not where I want to live," she said.
She returns to KeyBanc, this time in in their New York location in Technology Investment Banking.
"Working for the Accelerator has not only been a great opportunity to meet and help many people and businesses, but I also have gained many important skills from my time," Marzi said. "I cannot express my gratefulness to the College of Business and OSU."