For the alumni who became professional mentors, giving back meant advising the next generation of business leaders.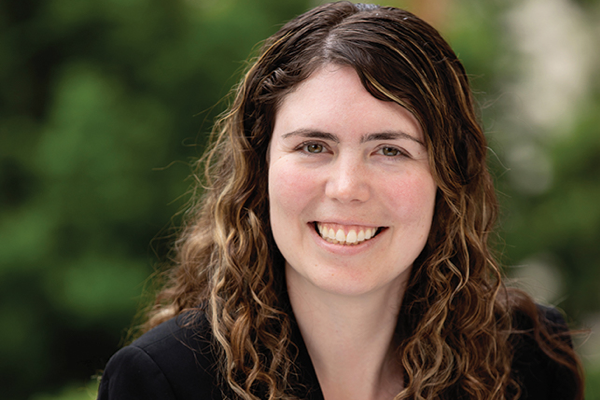 At the beginning of the 2020–21 school year, 25 College of Business alumni volunteered to give back to their alma mater in a new way.
They all participated in the pilot year of the college's professional mentorship collective, a program geared toward helping first-generation and underrepresented students stay in college. The program also supports any student who might benefit from a professional mentor.
Through the program, students were paired with alumni mentors who worked with them throughout an entire academic year.
Mentors often spoke about their own experiences and were encouraged to guide students on topics ranging from networking and internships to resumés and job interviews, to personal challenges and goals. They were also invited to keep conversations open to allow mentees to bring up their own questions, goals or concerns.
"We created something that allowed alumni to engage with students in a meaningful way," said Jennifer Villalobos, a College of Business program manager who helped design the program. "Our goal was to help foster a true connection to life outside of college that hopefully helps students stay on the path to graduation."
The program is just one way that the College of Business is offering support services to students that go beyond scholarships. Others include providing students with peer mentors, career guidance, personal check-ins by the college's support teams, and a meeting with an advisor from the college's Center for Advancing Financial Education (CAFE).
Data — both nationally and at OSU — has shown that extending such support services to students beyond scholarships helps them stay on track to graduate.
Villalobos hopes that the professional mentorship collective can be part of that solution. And she's proud of what the mentors could do in the program's first year.
"Our mentors responded to our call to action and took part in training, met with their mentees, and adapted as students' needs changed throughout the pandemic," Villalobos said.
While each mentor in the professional mentorship collective has a different story and different reasons to volunteer, all of them have something in common: a strong desire to give back. Here, we're happy to share just a few of their stories.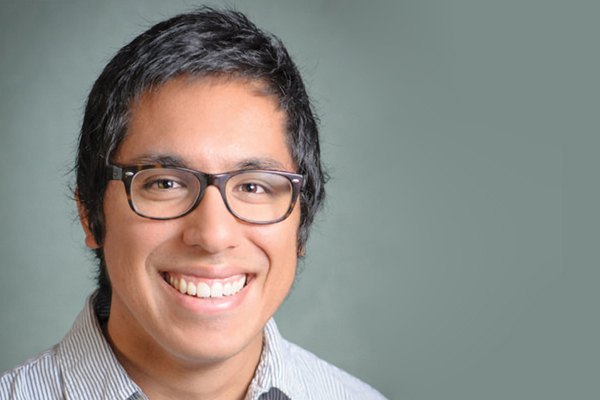 Tim Villaseñor
When the invitation came to volunteer as a professional mentor for the College of Business, Tim Villaseñor '16, a construction loan manager at U.S. Bank in Portland, jumped at the opportunity.
"I felt like I was in a position to actually give back. I'm pretty young in my career, and I'm still paying back student loans," he said. "Since I'm limited with donations, I knew that giving back time was valuable, and I wanted the chance to offer my experience to a current student."
For Villaseñor, service has been a part of life ever since he attended a small Catholic high school in Los Angeles where he grew up. Helping others was a component of his education.
As a College of Business student majoring in finance, Villaseñor volunteered at the Corvallis Bicycle Collective, served as a resident assistant and was a member of Enactus (now 16xOSU), where he worked on the club's "Hunger in the Homeland" effort to combat childhood food insecurity.
Villaseñor was able to mentor two undergraduates throughout the 2020–2021 school year. Although starting out on Zoom due to pandemic restrictions was challenging at first, the remote meetings made it possible for Villaseñor to participate as a mentor.
"I don't live in Corvallis, so I can't usually go to functions and athletic events," he said.
Even with mentorship sessions being remote-only, Villaseñor values the connections he made with his mentees and appreciated the flexibility he had to guide conversations.
"The program was just structured enough, and allowed for real one-on-one connection," he said. "It felt very dynamic."
Not only that, but in Villaseñor's view, adapting to online forums like the professional mentorship collective is one way that students have become more nimble and, ultimately, employable.
"Going through this makes for more well-rounded graduates," he said. "They're more adaptable as people."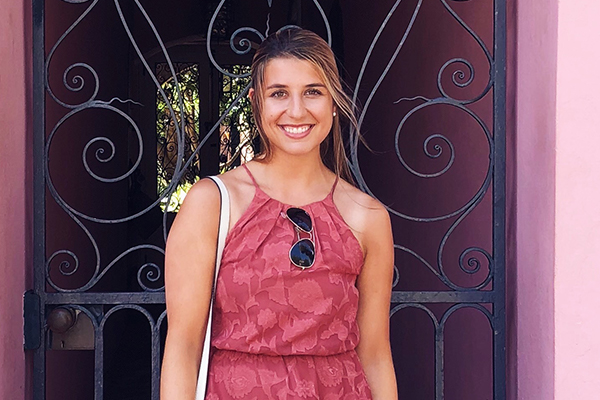 Ally Rumpakis
Ally Rumpakis '15 is a Beaver through and through.
"I chose Oregon State because it's in my family line," she said. "My mom and grandma went to Oregon State. I was born and bred a Beav."
Like her mother and grandmother, Rumpakis dove into life at Oregon State when she arrived.
Greek life became a crucial part of her college experience and allowed her to gain leadership experience (as it did for mother and grandmother, too). She also got involved in OSU Athletics and served on the Beaver Store's board of directors, to name just a few ways she engaged during her college career.
Since graduating with a degree in marketing, Rumpakis, who is currently the social media and community management lead at the Tillamook County Creamery Association, has stayed connected to OSU. She volunteers with the Beaver Caucus, takes courses in the College of Agricultural Sciences and is a founding member and current council member of OSU Next, the Alumni Association's group for young alums.
Working with students through the professional mentorship collective was a natural fit. "I thought this would be a great opportunity to give back to the College of Business," Rumpakis said. "I've come to Austin Hall and given guest lectures, which has been rewarding. But with the pandemic that wasn't possible."
Her forward-thinking mentee impressed her. "He wanted to talk about his goals, was career-focused and involved in Greek life" she said. "We talked about gaining leadership experience through the Greek life system and networking with professors and advisors."
They drew closer throughout the year they spent connecting over Zoom sessions and strategizing life after college, so much so that Rumpakis' mentee texted her to let her know that he landed a job they'd talked about.
"I would definitely be willing to continue an informal mentorship after the program is over," Rumpakis said. "He has a great head on his shoulders and has a promising future ahead of him."
Taylor Moor
For Taylor Moor '13, joining the professional mentorship collective was a way to pay his own College of Business experience forward.
"One of the things I appreciated about the College of Business were the networking opportunities," he said. "That was really powerful for me and showed me what kinds of careers were possible. The mentorship program was exciting because it focused on younger professionals. Hearing from CEOs and high-level leadership is important but sometimes harder to relate to when you're in college."
Moor, who is a senior operations manager at Audigy, a consulting firm for audiologists and otologists, saw the value in giving back, especially as the pandemic upended life for students.
"My mentee started college as a remote student; that's not something that most people do," he said. "There was an extra level of support I was able to provide. By the time she got to campus in January it was like starting over again. It was cool to be a part of that journey and know I was providing insight."
Throughout the year, Moor's relationship with his mentee deepened as they worked together each month.
"She started to open up and share more," he said. "She was able to be more comfortable and get down to what she was really looking for." They spent much of their time talking about networking, creating résumés and interviewing. He hopes that what he shared with her in part helped her land an internship at Intel this summer.
"It's great to see some of the things we talked about coming to fruition," Moor said. "That's inspiring to me. It makes me want to keep giving back."
---
For more information about the professional mentorship collective, contact Assistant Director of Advancement, Engagement and Strategy Javon Marshall.