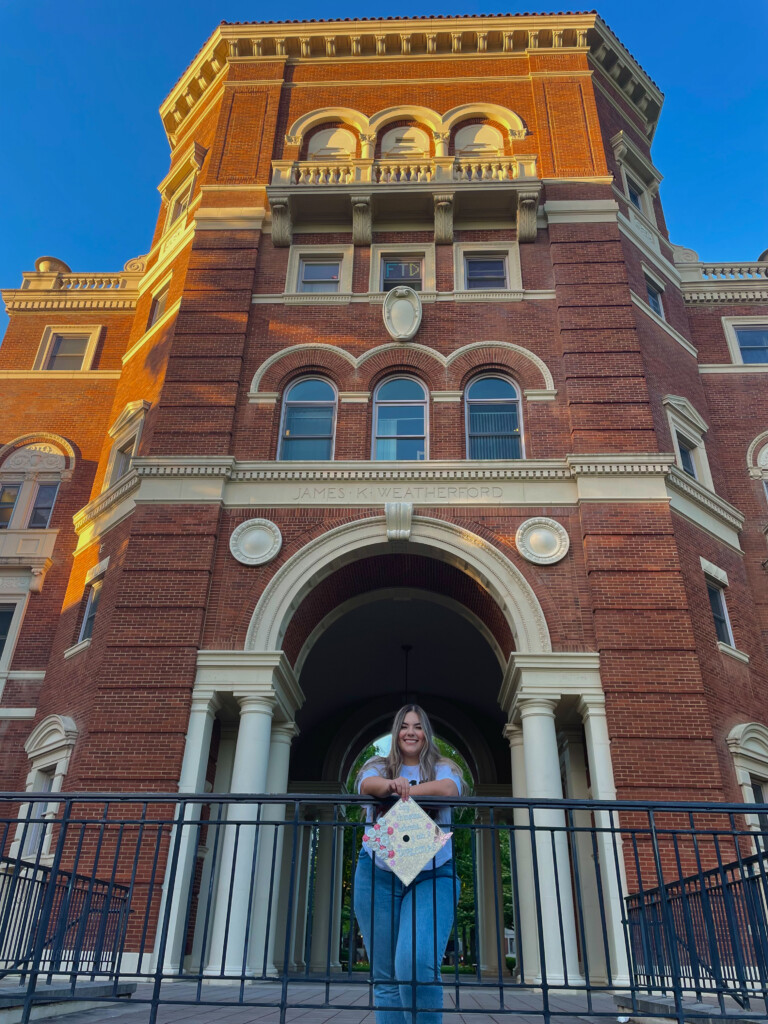 Andrea Valencia has a great deal to celebrate – earning double degrees in accounting and business information systems, the Class of 2022 grad then looks forward to a blissful summer to relax.
But right around the corner, come fall, she starts her new position as an audit and assurance associate with Moss Adams, a position for which she interviewed rigorously throughout winter term, in three rounds, before hearing the good news this spring.
A little extra sweetness: she'd met Moss Adams representatives at numerous career fair events, just loved the company and the people, but got rejected (twice!) for their internships.
"Yes, I applied two times for internships, and I didn't even get to the first phase or the first interview round," Valencia said. "It was just really sad. But then my professor said, 'don't give up. It doesn't cost you anything to give them one more application; you should do it.'"
The professor was Kara Obermire, and Valencia credits her, and the whole accounting faculty, with showing so much care and attention to all students, especially during the remote learning year brought on by the pandemic.
This wasn't the first time Valencia felt a nudge, a word of advice or inspiration, and decided to act.
In high school, her guidance counselor kept on her, kept pressing, kept advising, and helped her find her path to university. Valencia, her mother and sisters moved back to the United States from Mexico at the end of her junior year. Her dad had passed away, and they relocated to be nearer to her mother's family.
Though Valencia was born in Chicago, she'd lived in Mexico since age two. When the family moved, she started her senior year with only the basics in English. "I was not even thinking of coming into college," she said. "We had that mindset of 'we don't have that many opportunities' or 'we don't have the resources to actually attend college.'"
Valencia had good grades, but none of the required U.S. history courses. Her counselor worked with her every day after school to earn the credits. "She told me: 'We have to do it. Let's just apply, and see how it goes. From there, I can help you find scholarships,'" Valencia recalls.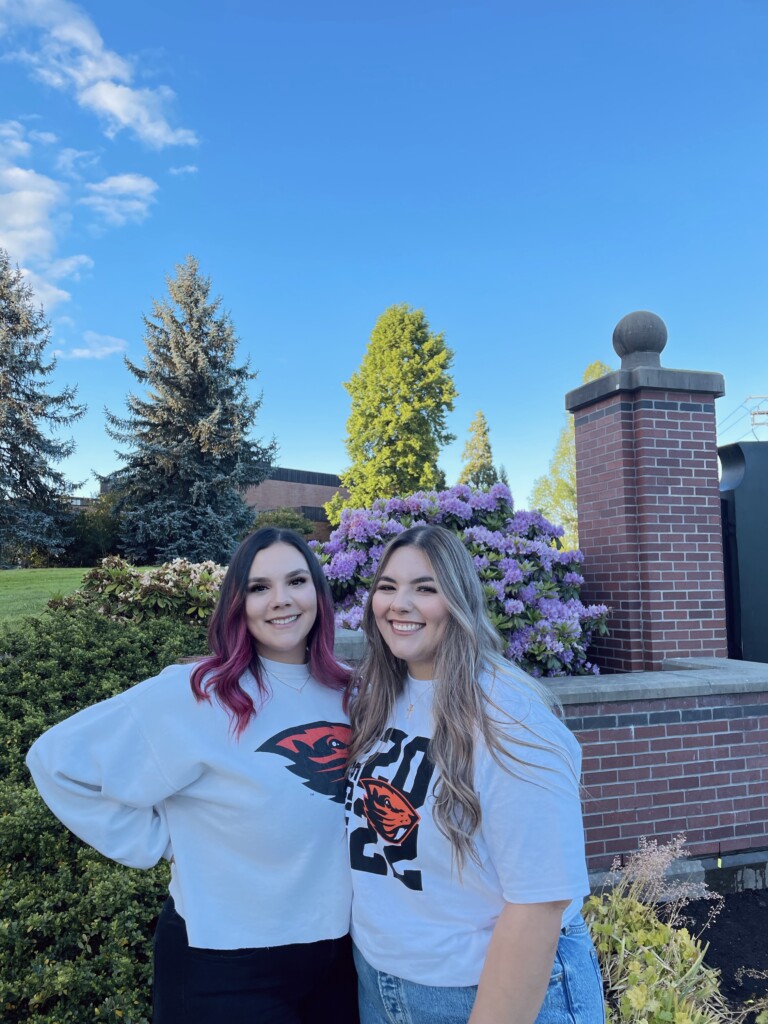 Ultimately, though, it was her little sister who gave her the final nudge. Valencia, the oldest, admits being afraid – to uproot again, to leave behind her mother and sisters, and even her 'big sister' role for she did a lot of cooking and care for her siblings based on her mom's schedule.
"She's two years younger than me," Valencia said. "And she was just like, 'you got this; you have to go. I got this here. I'll do the same things that you did and help mom.' She was just basically my biggest supporter in that moment."
At OSU, Valencia took part in the College Assistance Migrant Program, which introduces first-generation college students from underrepresented communities to a mentor and, among other services, brings these students to campus a week early to acclimate and make friends.
"When I started applying to colleges, this program was not available at every university," she said. "OSU is the only one in Oregon that has it. And honestly, that was the main reason I chose OSU. That program actually helped me stay in college because the first year was really tough."
Valencia valued her experience with CAMP, and recognized the program as a difference maker. And she recognized it was time to give back: she worked as a CAMP mentor her junior and senior years.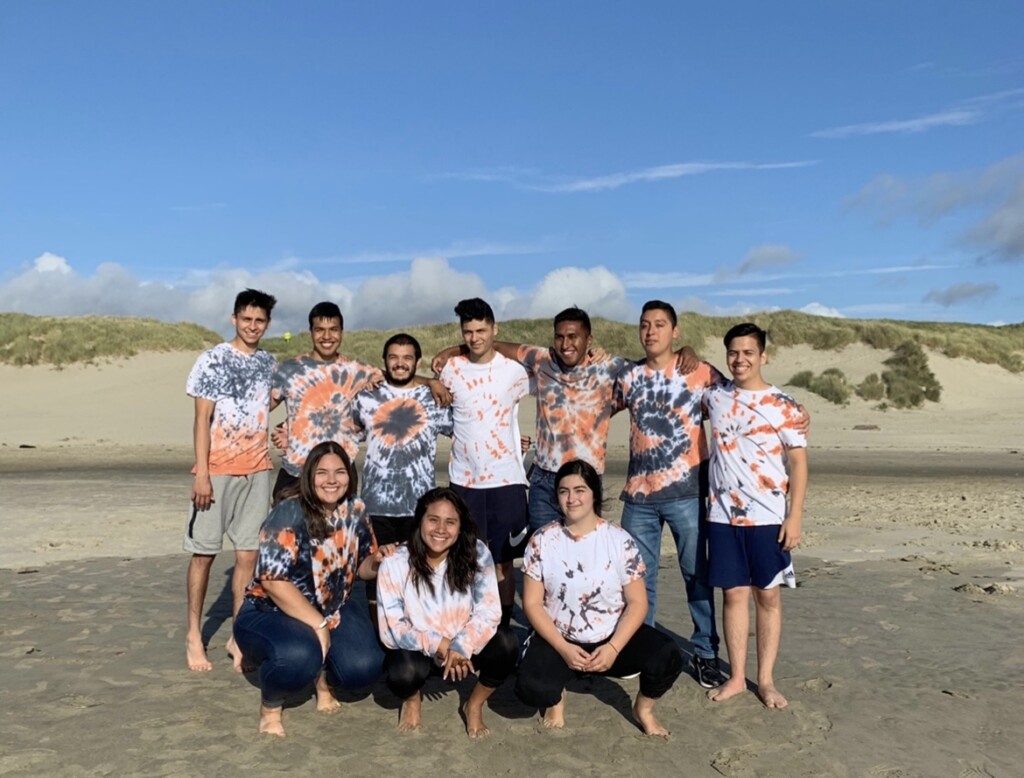 "I helped my students with anything they needed," she said. "Basically anything related to college or even not related to college. If I could see they just missed home, I would invite them to my apartment, and cook the traditional foods that their parents would make back at home."
As a bonus, for a new family tradition of sisters inspiring each other, her little sister chose the same pathway, coming to OSU and entering CAMP during Valencia's junior year, and is a marketing major.
"Without all this help, I feel like I wouldn't have made it this far," Valencia said. "And so I like to give back and try to make other students feel the way I feel. So they will be ready, and feel they are in a good position."