Tate Koenig on Shark Tank
Tate Koenig '12, who studied international business and entrepreneurship, is having a moment. And it airs next week on ABC.
This is when Koenig will bring hopes, dreams, entrepreneurial goals – and the Cheese Chopper – to the ABC television show, Shark Tank.
Koenig has dedicated years to developing his many business ideas and getting them to market, and he's now ready to pursue entrepreneurship without the protection of a day job. Buoyed by the runaway success of his cheese slicing, grating and storage device on Kickstarter, he says he's inspired to take on "the three full-time jobs" of his own personal business pursuits.
Not only is Koenig taking the time to talk to us ahead of his big television debut, and from his wild work schedule, he is giving back to current OSU and College of Business students, serving as a mentor to current students involved with InnovationX, the OSU Center for Innovation and Entrepreneurship, our hub for entrepreneurial opportunities for OSU students in all majors.
Koenig, who works with a fellow entrepreneurial beav reminisced about sitting in Bexel as an undergrad, listening to the entrepreneurship speakers, and whispering about how it was only a matter of time before it would be them giving the talks.
Koenig's visiting mentor office hours are scheduled for April 19 at 5 p.m. (Students can rsvp here.) And Shark Tank is April 9 on ABC! The show airs at 9 p.m., and episodes stream here next day.
Here's more from our entrepreneur before his big break:
College of Business: You've raised more than $100,000 on Kickstarter. How does that compare: have you funded anything before with KS; did you get all the resources you expected (or more)?
Tate Koenig: This was my first Kickstarter campaign. Prior to kickstart, I had completely self-funded the project. We had hopes and dreams of hitting six figures, but our initial goal was 25K. On both total dollars raised and number of backers, we finished in the top 1% of Kickstarters of all time. Pretty cool – given we did it with two guys and $15 grand while the vast majority of other campaigns are done by companies with significant advertising budgets and experience.
COB: How did you connect with Shark Tank? What are your expectations? Do you have your eye on one of the Sharkers to "get your project" more than the others?
TK: Shark Tank actually reached out to me! Late one Sunday night I got an email from one of their executive producers who had seen my Kickstarter campaign. They had already finished all of their auditions and casting for Season 12. However, they were delayed due to Covid restrictions, so filming this season had been put on hold. They ran me through the entire casting process in 18 days from multiple auditions, background checks, psych evaluation, business financials, legal and everything that goes with it.
I'm asking for $75,000, so that would be ideal to get funded, but the exposure that goes with it is invaluable as well. From among the sharks, ideally, I think this would be a great product for Lori Greiner and fit into her book well; however, they all offer different benefits, and I am open to working with any of them.
COB: What does one do to prepare for Shark Tank?
TK: Good question, I wish I knew! I focused on hammering through my financials and every number they could ask me; I watched every episode of the previous 11 seasons of Shark Tank, and worked out answers to common questions the sharks asked. Other than that, I just really ran through the ins and outs of my business so that I would be prepared to answer any questions they ask. Oh – and I got as many cheesy jokes and puns as I could locked and ready for show time!
COB: What are some of your other products/projects? What has been a success?
TK: I've had a handful of products that we took to prototype stage and a couple that made it to market. My most successful product outside of the Cheese Chopper is 'Peelitical Targets.' It's a gag gift nightlight for your toilet that clips to the toilet lid and projects different politicians in the bottom of your toilet bowl. In the last year we have over a half million in sales for that product alone.
We also have these products in different stages of manufacturing and launch:
Pizza Pack – a collapsible food storage container the shape of a piece of pizza that expands to store as many slices as you have left. No more trying to fit that big box in the fridge.
Grip Stake – a telescoping stake used for nurseries to hold down potted plants during wind storms; it also holds their irrigation systems off the ground and in place between crops.
Life By Layers – software which allows you to upload any photo to our platform. It then vectorizes it into either five-, seven- or nine-layer stencils. The customer then receives a canvas, paint, brushes and the stencils so that they can paint any image like a professional.
We have five other projects currently going through the gauntlet of product design, market analysis, manufacturing feasibility, patent pending and various other stages of the process to determine if they will make it to market.
COB: Citizens of the World* looks like an incredible organization. Are you still keeping that active?
TK: Citizens of the World was a fantastic organization; unfortunately, we had to close up shop on it a few years ago. After leaving OSU we passed management to younger students who did the same as they graduated. Eventually, we didn't have the time required to manage it as a full-time nonprofit with our full-time jobs as well and had to close the doors.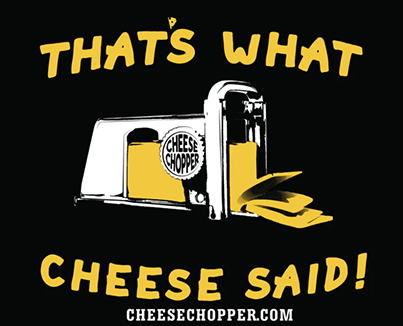 COB: What was the mood of entrepreneurship during your time at OSU? What were some ideas (you or your classmates) that were happening?
TK: Entrepreneurship seemed to have a buzz while I was there. We had some absolutely fantastic professors with real-world experience that made it fun. While at OSU, in a class we came up with the first-ever full suspension snobike. I actually built the first prototype on the front porch of my house in Corvallis. We did the entire market research, business presentation, etcetera, where we concluded it was a fantastic idea with huge potential. At the time none of us had the funding to pursue it; now that product has been developed by large companies and is a market in the 100s of millions…

COB: One of the questions we often address is, 'can you really teach entrepreneurship?' We always say, yes, of course! But what do you say is the most important part of getting a product successful?
TK: I think being a successful entrepreneur is similar to being successful in most things. Sure, some have a god-given advantage that may give them an upper hand. But at the end of the day, it just comes down to who wants it more, and who is willing to put in the effort. It's a grind no matter how good your ideas or products are. So if you can't pick yourself back up on the countless times you get knocked down, you and your idea won't go anywhere.
Without question the most important part, in my opinion, is DRIVE. If you don't want it, if you don't wake up in the morning thinking about it, it's not going to happen. You can teach sales; you can teach book work; what you can't teach is the passion to get up every morning and give it your all at the millions of different tasks and problems an entrepreneur faces every day.

COB: How does entrepreneurship work? Will Cheese Chopper be the device that allows you to retire young on a tropical island? Or is it part of a portfolio of products and/or services?
TK: Entrepreneurship is definitely not the quick and easy way to retire that movies make it out to be, it's a long, long grind. I came up with the Cheese Chopper idea more than three years ago, and to this day I have not taken a single dollar out of the company. That being said, the Cheese Chopper appears to be on track to be making some very substantial profits in the very near future where I can start taking money out.
However, I don't want to live on a tropical island; I want to own the tropical island and the plane that flew me there!
So I am using the Cheese Chopper's success to leave my day job and go full time on this and the portfolio of projects coming behind it. So somewhat, it has allowed me to retire from working for someone else, but I took that opportunity to take on the equivalent of about three full-time jobs workloads with these other products!

COB: What is your personal advice to someone who is entrepreneurially minded?
TK: Do it. Do it now. There are a million ways out there to make money, but there are none as difficult, painful but rewarding as doing it yourself. I spent a handful of years making really good money at a job I didn't like, and I was miserable. Now I wake up with a smile on my face stoked because I know when I give it my all I'll get to reap the rewards.
COB: What is your business advice to someone who is entrepreneurially minded?
TK: Same thing: do it, and do it now! If you have a good idea or a business do it now before someone else does. If you need money, find the money. If you need help, find someone to help. Whatever it is, if you want it – go and do it.
I spent years making other people a lot of money before taking the plunge into pursuing products all the way to market. Now I can't believe how much time and money I wasted as I see other ideas that I had as profitable for someone else.
———
* Citizens of the World was a student-organized nonprofit corporation focused on increasing global awareness and social responsibility among students. COW sent student "herds" around the globe to volunteer and promote proactive efforts towards humanitarian and sustainability-focused projects. COW's mission was based on the idea that education, volunteering, and travel builds globally conscious citizens who care about our planet's future.