At the dawn of 2020, Oregon's economic outlook looked strong: The state had dug itself out of the 2008 recession and had not experienced another; its median household income exceeded the national average; household incomes were at an all-time high.

Then COVID-19 came, and kicked off a year like no other. Oregon's economy — like every other state's — went into freefall. Unemployment soared. People (who could) stayed at home for safety. Day-to-day life as we knew it changed dramatically.

Now, a year into the pandemic and with slightly brighter days ahead, our alumni in commercial real estate, employment services, child care and retail goods take us through their experiences and the places and spaces in which their businesses operate. They also answer the question: When and how will "normal" days return?

Commercial space: Stable but slower
Doug Deurwaarder '01, executive managing director at Cushman & Wakefield, describes what working within the Portland commercial real estate market in March 2020 was like: "We were at the peak of the peak of the peak," Deurwaarder said. "Portland over the last five to seven years had seen rental rates increase by 6% to 8% a year. Maybe we were on the verge of a bubble."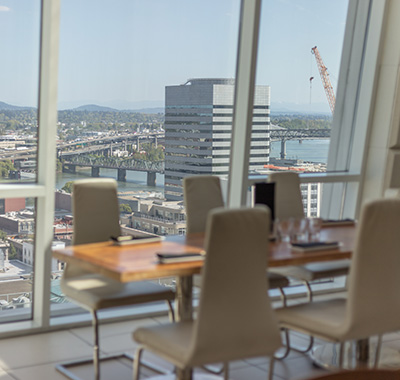 Cushman & Wakefield, which is among the world's three largest commercial real estate services firms, reported that from Q2 to Q4 of 2020 a total of 103 million square feet of U.S. office space came back to the market, the largest three-quarter decline in occupancy the company has tracked.
Deurwaarder points out that COVID-19 was just one of 2020's influencing factors in the state: Widespread fires and ongoing social and political unrest both contributed to an overall challenging business climate. Companies across many sectors may still yet go out of business, he says, perhaps even those buoyed by federal loans or those hoping for additional support.
Still others who rent office space will find great locations at favorable leasing terms.
While some clients do, indeed, want to disengage from their spaces and continue a more flexible work environment, those that want to return to the way things were are more prevalent.
"When I talk about what is the future of office space, you have some major investors and players in our industry that are out there looking for opportunity because many believe this is all going to come back," Deurwaarder said. "Operationally, rules about working from home will be more flexible, but we've done studies that most workers have to be at home three or more days a week in order to influence what kind of space a business needs to lease."
According to Deurwaarder, all categories of commercial real estate were affected negatively by COVID-19 except for industrial holdings, such as sites suitable for distribution centers. While Cushman & Wakefield doesn't project a full recovery of markets until 2025, Deurwaarder says he is optimistic that a general sense of stability and normalcy will return to our area by summer.
It won't be the overheated boom of early 2020, but the sector will be stable and open for business.
'Sometimes, a job seeker's last hope'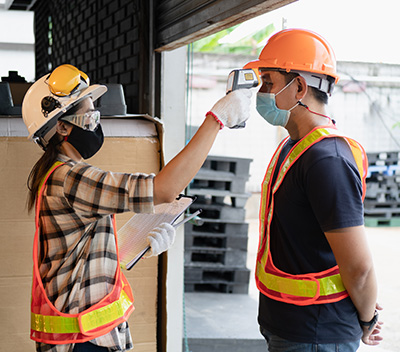 Though the COVID-19-related employment crash was hard, Tyson Bell '03, president of BeginRight employment services was still putting people to work.

With headquarters in Portland and locations in Tigard, Milwaukie, Redmond and Vancouver, BeginRight supplies employment services for manufacturing, food manufacturing, and distribution and warehousing.

In dealing with more than 100 established regional businesses in these sectors, Bell confirms that initially job supply, broadly, took a hit. But BeginRight also saw a quick demand for employees within designated-essential companies such as food manufacturing.

In January 2021, a year after the first recognized U.S. infection, the Oregon Health Authority reported 121 active COVID-19 workplace outbreaks, and altogether 15,275 cases and 71 deaths traced to workplace outbreaks. OHA reported weekly throughout the pandemic on outbreaks at manufacturing sites, food processing sites, health facilities, correctional facilities and others.
That made Bell's big challenge the tracking of varying company safety policies. "We saw more companies going remote, changing schedules to avoid contact and maintaining social distancing," Bell said. "With all the different policies now in place due to Covid, we had to make sure we stayed on top of things at each client location."
In between the supply and demand curves and regulations, Bell sometimes learned that he'd given work to someone who had been sleeping in a car or hadn't eaten in three days.
"We are, sometimes, a job seeker's last hope," Bell said. "We have job seekers come into our office who are sometimes fighting battles we know nothing about. With kindness and understanding, we hope to make a positive difference in someone's life."
He expects productivity, which slowed due to daily temperature checks, controlled scheduling to meet social distancing requirements, and mask-wearing at all times, to improve by the end of this summer.
Child care: a supply-side crisis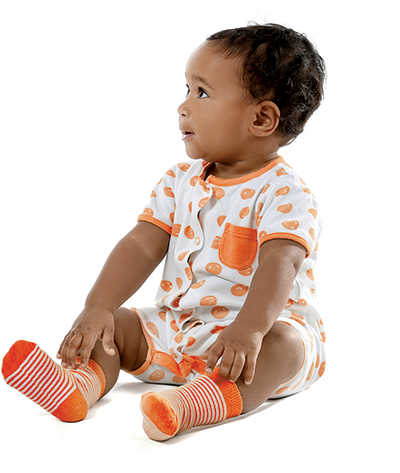 One sector crucial to the vision of normalcy and many households' back-to-work expectations is child care. Things there are still rocky.

According to IBISWorld, which conducts research worldwide, the U.S. child care industry is valued at $55 billion. It employs 1.5 million people within more than 640,000 businesses.

Tony Amandi '00, executive vice president and chief financial officer at KinderCare Education, a leading national provider of child care services, confirms the entire sector was dramatically impacted. By his count around 75% of centers around the country were closed at the pandemic's onset.
"That didn't just impact the families and children in those centers," Amandi said. "It also meant that at least 75% of child care teachers and staff were furloughed. Sadly, many of those centers will not reopen again. Yet, we know that America's families need quality child care in order to get back to work."
In mid-March 2020, KinderCare was the first provider to close all of its 1,500 centers across the country. It soon reopened 450 locations to provide child care to first responders, critical health care professionals and families in essential services.
KinderCare also found itself in a leadership role when it came to lobbying lawmakers for attention to the sector, populated primarily by small, one-off local operations.
KinderCare has been raising awareness to ensure that child care providers are prioritized in stimulus funding discussions. The pandemic has been particularly devastating to smaller providers struggling to absorb increased operational costs while they await the green light to allow more children into care.
Home goods: "acceleration in all elements"
Of course, not all businesses faced the same exposure as the pandemic closed in. Ron Young '84, executive vice president of global at Williams-Sonoma, says the company experienced factors and conditions that increased their sales.

Protecting their people's health and safety, as well as their jobs, became a major consideration. Remarkably, the global giant in the home goods sector has retained all its employees since the outbreak. Young describes the dynamics as such: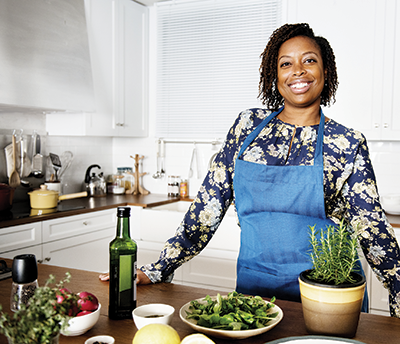 "Williams-Sonoma is primarily a kitchen brand, and in that brand we saw acceleration in all elements," he said. "People are cooking; people are staying home; they're looking for new ways to entertain; they're making cookies and incredible meals. Within our furniture and decorative accessories through brands like Portland's Rejuvenation, Pottery Barn, Pottery Barn Kids and West Elm, we have all elements for people to make their homes and offices a special place to be. And they have some cash for that because they're not going out or traveling."

Fundamentally though, Young says that the home goods retailer already held a strong position in the e-commerce space, and that was extremely decisive in their success.
Rather than needing to scramble for a share of online platforms or recognition, Williams-Sonoma was able to focus on advanced online retailing concepts, such as broader delivery options, live chat and design consultation services through their web platform, improved online experience and maintaining their strong — and increasingly critical — relationships within global shipping operations.
If online retail had reared its head in past years, it opened its mouth and roared in 2020.
Young says that baby boomers drove much of their sales, but millennials, too, were turning to e-commerce for a much broader spectrum of shopping needs, maximizing pressure on global supply chains to get goods from production to driveways.
The massive global demand for online commerce impacted shipping greatly. "Right now in the short term, there just isn't enough worldwide capacity for the demand. There's a real challenge within international shipping, shortages in ocean, in air, so you're seeing prices rise," Young said. And as many consumers experienced the convenience and ease of online shopping, he expects they'll keep it up.
"There will always be nice places to shop, but we can expect the continued consolidation of retail space in the brick and mortar."