At Heritage Specialty Foods, two families with one mission equals the perfect recipe
New beginnings, a chance meeting, an unlikely cast and tragedy make up the story of how two families came together to form a successful Portland specialty food business.
It began when the Kharif family, father Semon and daughter, Lana, emigrated from Russia in 1998. After college, Lana was working in real estate, while Semon, who was semi-retired, had become restless. When the Great Recession hit, Semon made a business proposition.
They would make pierogies and peljmenies, Eastern European dumplings, and distribute them to markets and restaurants. In 2008, the Kharifs bought an old mattress factory, built a USDA-certified kitchen with kettles for cooking small-batch recipes and hoped for customers, despite lacking industry connections.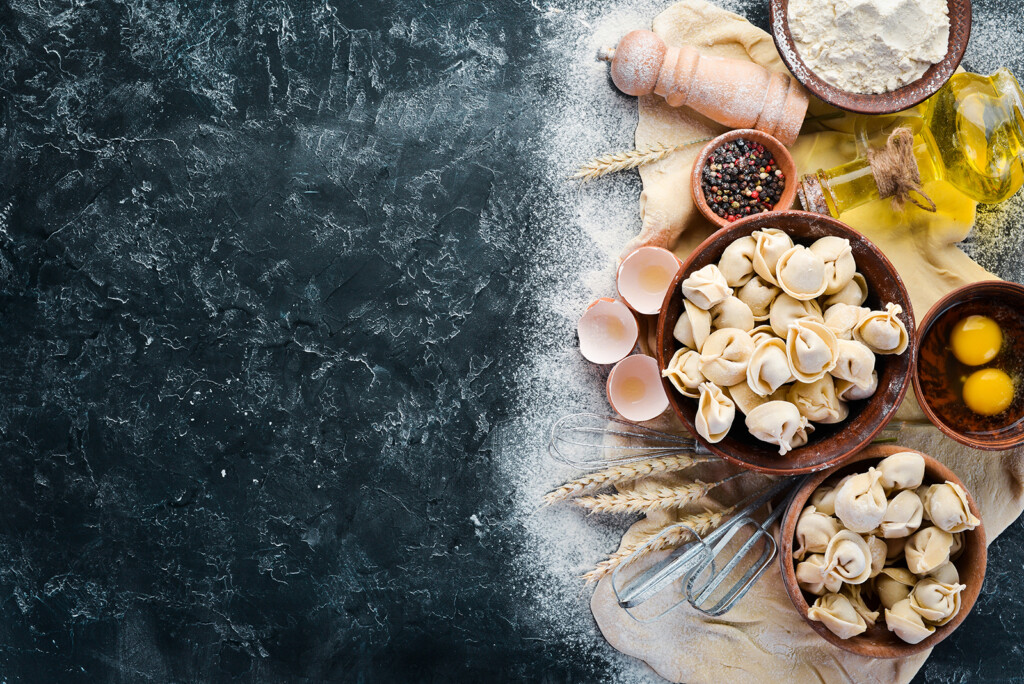 In hindsight, Lana says their inexperience showed in launching Heritage Specialty Foods.
"We pretty much did everything wrong," she recalls 11 years later.
But through a connection with Oregon State University Food Innovation Center, the Kharifs met another family with just the right expertise. Consultants Ron and Lori Hendren, who had recently left jobs in the restructuring of another specialty food business after 20 years, toured Heritage Specialty Foods with a client who was interested in food packaging. The Kharifs and Hendrens kept in touch by email after that initial introduction. Lana asked Lori if she and Ron would consult for Heritage Specialty Foods.
"Ron, we need to go talk to these people," Lori insisted.
At their second meeting, Ron and Lori joined Lana and Semon for lunch at the warehouse. It would be the first of countless meals shared.
In Heritage Specialty Foods, the Hendrens saw an opportunity to get back in the business they loved. The Kharifs recognized the Hendrens had the experience they needed. It turned out to be the perfect recipe for a successful family business.
The 2019 award for Family Harmony recognizes this unique partnership between two families and two generations with one mission.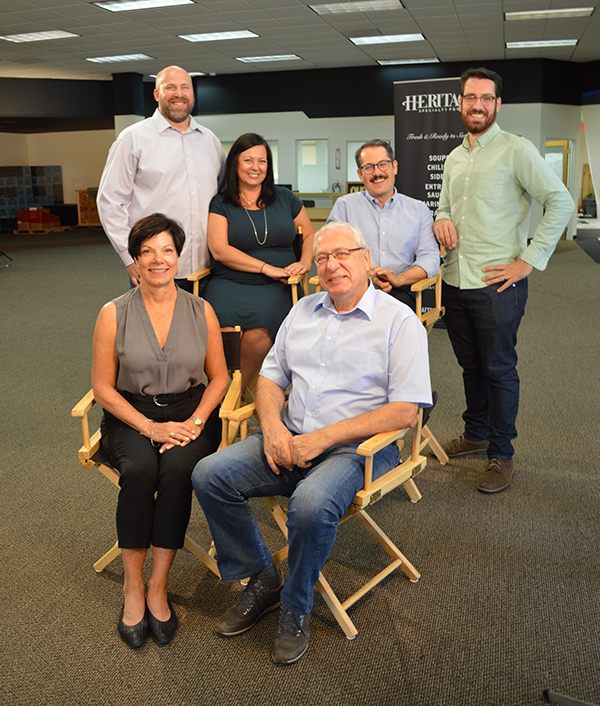 Lunch was where trust and personal relationships formed, leading to a common vision for the business.
"We need soup in these kettles!" Ron proclaimed early on.
Under the old model of making dumplings, a batch took five hours. Soon they turned out three or four batches in the same amount of time.
Lori chopped vegetables. Lana washed the dishes. Semon peeled potatoes.
"We started working together," Lori recalls. "We spent time getting to know each other."
They discussed each decision, big or small, even buying a spatula.
"The communication between all of us was the key," Lori says.
Progression was possible because family members recognize each other's strengths and talents. The Hendren's son, Shane, who operated a food cart, was recruited in 2011. Shane's passion for innovative flavor combinations allowed the business to create recipes for customers. And when distributors couldn't deliver on Heritage's standards for quality and customer service, more family members were brought in.
Lana's husband, Ryan Slezak, who worked in banking, and the Hendren's son Alec, an air traffic controller, left professional careers to launch Heritage's distribution division.
Ryan had never seen a business where everyone sat at the same table to make decisions.
"Everyone knew what was going on. Everyone helped each other," Ryan says. "I was glad to join the business and be in that kind of atmosphere."
Lana and Semon quickly realized that the Hendrens are the best partners they could ever have. And when Ron died of cancer in 2015, the Hendrens were able to take time off to deal with matters and to grieve.
"The Kharif family stepped in," Shane recalls. "We have great partners."
Since Ron's death, the first generation of leadership has stepped aside, transferring daily operations to the second generation. Shane is now president and CEO. Lana is the chief operating officer. Alec and Ryan are co-owners and operating officers. Semon and Lori both serve on the board of directors and remain involved in directing the company.
The structure of the company is changing to support significant growth.
"Leadership development is the cornerstone of our company," Lori says.
With three locations and a staff of 65, communication is even more important these days, and the tradition of sharing meals continues.
"It all started around the lunch table," Lori says, "And that's where it is now."
Facts
Year Started    2009
Number of generations working in the business    2
Number of family members working in the business    7
Age of youngest family member working in the business    31
Age of oldest family member working in the business    69
Last family vacation destination    Sarasota, Florida / Kauai, Hawaii
Favorite restaurant for family dinner    Nostrana
Name and firm of most helpful family business professional that you would recommend to other family businesses    Jason Ogg, The Commerce Bank of Oregon & Brad Bucholz,  Banner Bank
Best business decision    TBD! (We're still figuring that out!)
---
About the Awards
Every year since 1988, the Center for Family Enterprise (formerly the Austin Family Business Program) recognizes family businesses who exemplify the values we hope to foster in the work we do in the College of Business: harmony, generational development, leadership and growth.