National Intern Day comes once a year – always the last Thursday in July – and this year we celebrate on July 27. At that moment, on that day, students across the country – not just our OSU College Business students! – have crossed the halfway point on a career-defining experience: their summer internship.
Many could be experiencing, for the first time, work days in a professional setting, abandoning their high-school stand-bys like food service jobs or camp counselor gigs. And they're eager to test their classroom knowledge in the workplace, and develop job skills aligned with their future professions.
"Interns infuse their workplaces with enthusiasm," said Susan Crist, assistant director of employer relations at the College of Business. "But they are also bringing the latest tools, technologies and trends taught in universities, helping support innovation and creativity and ensuring companies remain competitive and up-to-date."
The takeaways are countless. The experiences – priceless.
And behind every intern, there is a colleague or team of colleagues that have made space in their days to coach and mentor a short-term employee – and a student. They've committed to helping their intern succeed on group projects or answering questions with patience. Backing up these workers is an employer, a company leader, who said, "yes, this is important. Let's create these opportunities for young workers."
While we have our one calendar day to celebrate interns everywhere, processes and planning to make these engagements a success take place year-round by building networks and connections between employers and students, and creating opportunities for them to meet..
For students, a common denominator is the College of Business Career Fair, hosted each term both virtually and in person and attracting hundreds of students and scores of employers.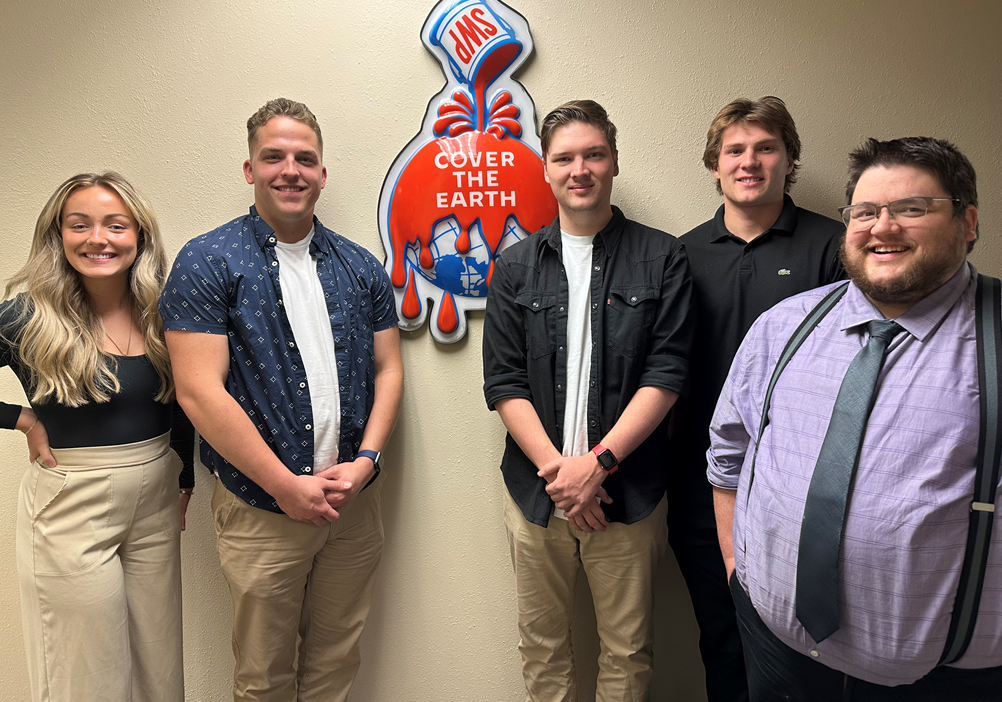 This is where Rachelle Headrick, a senior studying marketing, met representatives from Sherwin-Williams. "I was drawn to the company because everyone I talked to was really nice," she said. As fine a starting point as any, but the marketing major gained direct sales experience, and says her favorite part of the internship was getting to go on sales ride-along, and doing project work with other interns.
"This opportunity will shape my future career prospects because I now have real-world experience in management and sales, and I have also built a lot of communication and networking skills over the course of the last seven weeks," Headrick said.
Grace Duncan, a business analytics major also entering her senior year, connected with her summer employer, The Dragoo Financial Group, at the winter term fair.
"I didn't necessarily have a lot of knowledge of the financial planning industry," Duncan said. "But I realized that putting myself out there and being open and flexible to learning new abilities and skills played a huge part in being able to land this internship."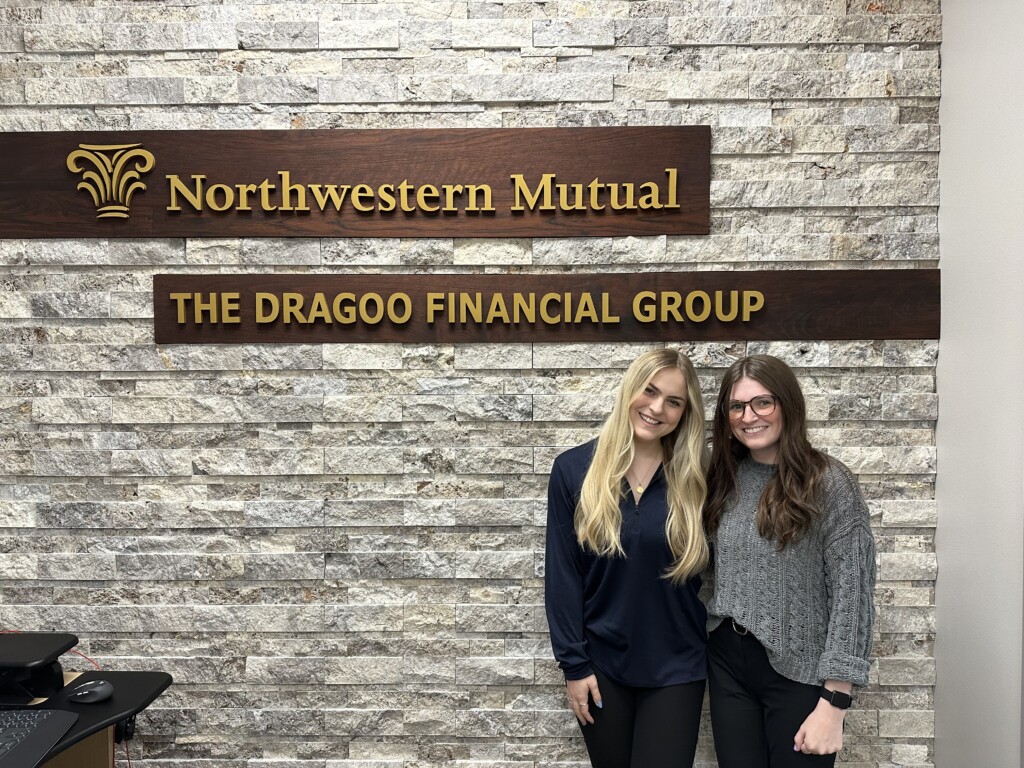 Fellow Beav Emma Comiskey '23, also connected with Dragoo at a career fair and transitioned her internship into full-time employment.
"As my graduation approached I was lucky enough to be offered a full-time position which I accepted," Comiskey said. "This internship prepared and allowed me to jumpstart my career immediately after leaving OSU, and it also gave me a great foundation of knowledge and experience that I can take with me throughout my future career."
Employers see definitive opportunities to find great employees among their great interns.
Barb Lyon, chief people officer and director of recruitment at Northwest Mutual, takes this long view, saying that she strives to build future opportunities for student interns beyond the summer months.
"As far as our internship is concerned, students have the option to continue the internship year round if their schedule allows them the time to put in a few hours during the week," Lyon said. "But it is not a requirement."
What is a requirement for her is that interns see value in their efforts: "Our interns are given the opportunity for self-mastery in a real-world environment where they are able to make a lasting impact in the community," Lyon said.
For all involved in internships – top to bottom – there are positive takeaways. We talked to some of our summer interns to get their impressions of their jobs, and the experiences they're gaining
"By hiring college summer interns, employers gain temporary support and tap into a pool of promising talent, all while granting our students invaluable experiences," Crist said. "Furthermore, exceptional interns who align with the company culture may be more inclined to accept full-time job offers after graduation, thereby streamlining the recruitment process and reducing efforts for the organization."
---
Happy National Intern Day! If you want more information about how to bring College of Business students to your company for successful internship programs, please contact Susan Crist.