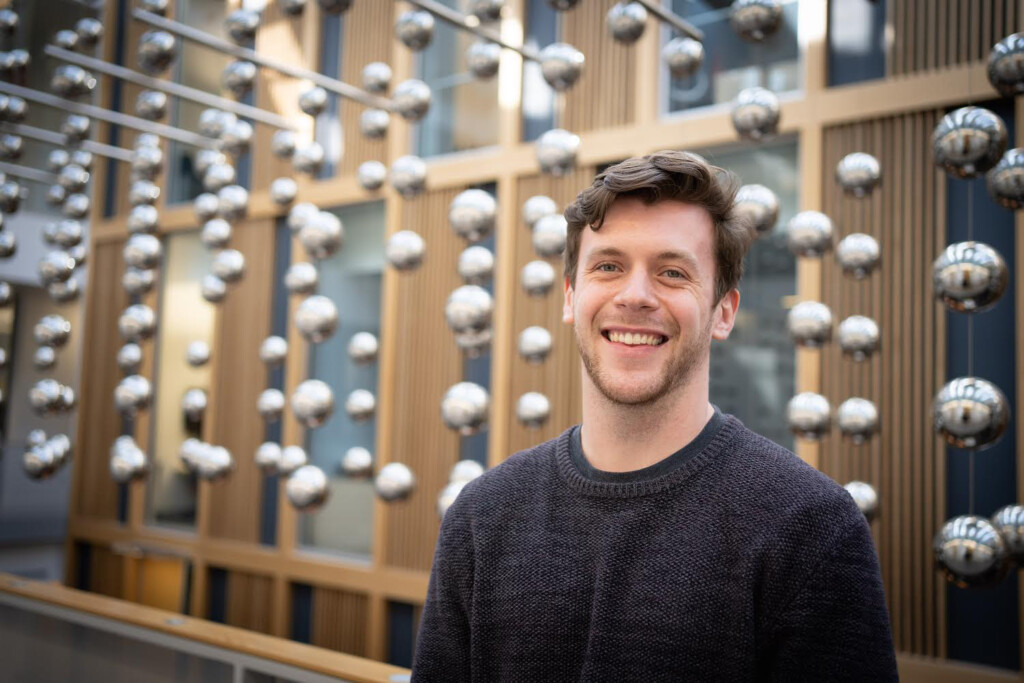 by Rebecca Barrett
Nick Hoddevik could have had the lightest schedule and breezed through his junior and senior years on his way to earning a finance degree from Oregon State University College of Business.
But Hoddevik likes a challenge and could foresee the reward in gaining additional technical skills in the field.
So, midway through his sophomore year, he added a second degree in business information systems. Between quarantining on campus in Corvallis or back home in Lake Oswego, Oregon, he maintained a pace of 17-credits per term and added summer courses to stay on track to earn a double major and become the first person in his family to graduate from college.
There were some tough times both before and after Hoddevik arrived on campus.
An injury during a football game his senior year of high school sidelined his hopes for an athletic scholarship. But his dreams of attending college stayed on track when he was one of the first recipients of the Thompson Family and TEC Equipment scholarship. Every other year, the Thompson family awards two four-year College of Business scholarships, covering the cost of attendance, which would have been out of reach for Hoddevik.
"I am forever grateful for the Thompsons believing in me," he said. "I feel fortunate for the experiences the scholarship provided."
As he graduates with the Class of 2022, sometimes he still can't believe it.
"I've learned that the things that got you here should always be the things you fall back on."
For Hoddevik, that's been his grit and determination, along with a helpful nudge from business information systems professor Rene Reitsma.
Reistma challenges his students saying, "If you don't try it, you'll never get it."
Hoddevik says Reistma, along with senior instructor in supply chain management Gary Micheau and finance instructor Jon Leong were influential and helpful, pushing him to think for himself.
"They wanted me to succeed," Hoddevik said. "They allowed me to think for myself."
At Oregon State, Hoddevik made friends by joining the clubs for finance and business information students. He also joined Sigma Chi, where he served as Community Service Chair and treasurer of the fraternity.
"I found my circle of people that I really enjoy hanging out with," he said. "They provide a great deal of fun and excitement and overall, just take the stress away."
He was also able to resume playing intramural flag football his senior year.
"It's always nice to lace 'em up again," he said.
The disruption to in-person learning during the global pandemic meant that Hoddevik was not able to participate in some aspects of support the Thompson Family Scholarship covers for experiential learning, professional leadership and development.
However, he was able to complete an internship with Deloitte in Portland after his junior year that led to a job offer that he's accepted. Hoddevik will be starting a position working in financial advisory with Deloitte immediately after graduation.
"There's a lot of potential for growth and new opportunities, which made the company and position very attractive," he says.
Hoddevik's advice for fellow students is to make memories, try to enjoy each moment and never panic.
"Embrace everything with open arms," he said. "Everything will play out how it should."