The entrepreneurs from Launch Academy, the incubator program run through OSU's InnovationX brought home top honors and prize money at the 2023 Invent Oregon Collegiate Challenge.
InnovationX startups took first and second place and a joint OSU/Willamette University venture earned the People's Choice Award by the conclusion of the June 22 event.
The InventOR is a statewide competition that brings together student startups from all of Oregon's universities including Portland State University, University of Oregon, Southern Oregon University, George Fox, University of Portland, Willamette University, and a large number of community colleges to present their business ventures to a panel of judges and compete for funding. More than 20 teams were in the final competition, and OSU came out strong and pitched well.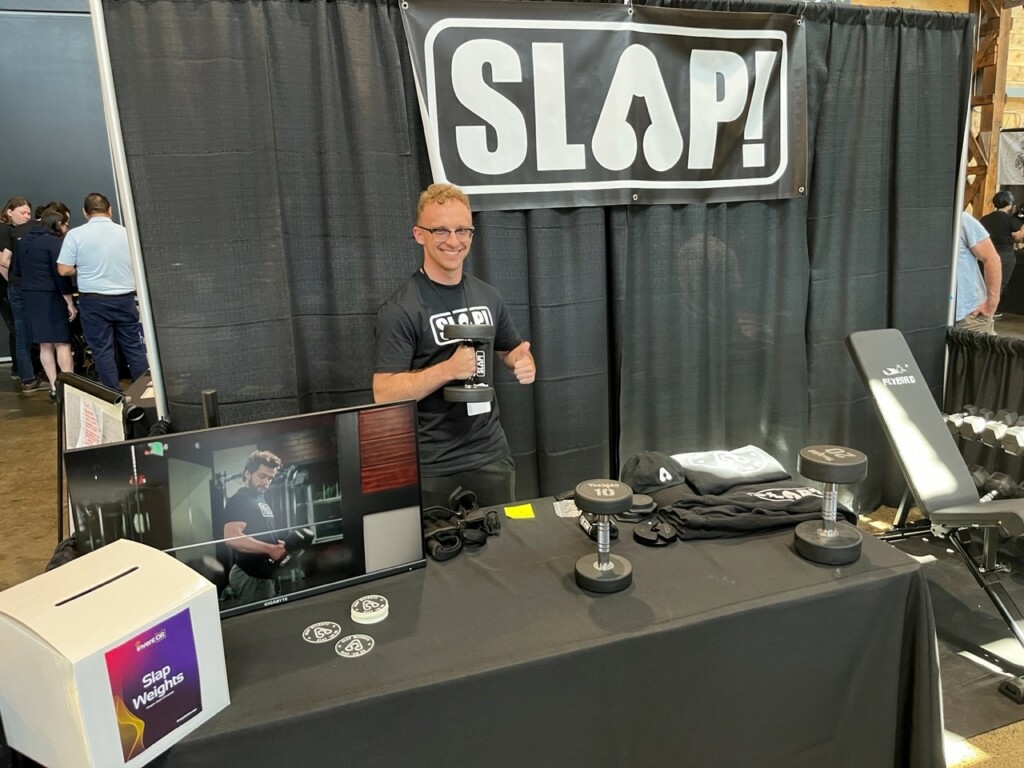 Our first-place team is SlapWeights, an advanced Launch Academy team who has designed an innovative add-on weight system for gym dumbbells and physical therapy devices. SlapWeights, represented by Sean Bullock, Daniel Bordenave and Caitlin Vandenberg-Rolls, won the $10,000 grand prizes – resources that they will use to explore manufacturing options – and were profiled by KPTV.
Our second-place team is Wheelchair Mate, formed by Nathan Matthews and Terry Nahm-Kalyn, who has designed a platform for wheelchair accessories – an open-source rail that can be used to mount any attachment to any wheelchair. They won $5,000.
The People's Choice award was won by Learn to Play, an OSU/Willamette team represented by Riley Schweizer and Rebekah Bong, who are designing playground toys to introduce elementary-school-aged children to STEM concepts. They won $2,500.
Congratulations to our teams!