To predict demand on the electric grid and manage energy needs, Portland General Electric uses data analytics to track the impact of customer purchases, such as diesel generators, smart thermostats and energy efficient appliances.
To drive strategy and reach business goals, the Portland Trail Blazers use analytics in all key decisions, from ticket pricing to promotional product viability and fan retention.
Gone are the days when instinct alone or past performance are the basis for decisions. Modern businesses are shifting to incorporate data analytics.
Data-rich and hungry for the ability to create insights, organizations require workers with focused skills to collect and organize data, provide meaningful analyses and devise informative recommendations.
With guidance from professionals at PGE, the Trail Blazers and other industry advisors, the College of Business has created a new Master of Science in Business with two options: supply chain analytics, and marketing insights and analytics.
"OSU offers innovative degrees that combine an expanding interest in data analytics with the business acumen to create actionable insights," said John Becker-Blease, associate dean for graduate student development with the College of Business. "We created these specialized programs that correspond with our faculty's recognized areas of expertise and the unmet market demand in Oregon and beyond."
The new MSB joins a national trend toward specialized master's degrees in business. The STEM-designation for a business program is unusual and denotes strong technical and quantitative rigor. It also offers important benefits for recruiting and post-graduation employment by ensuring an adequate supply of STEM workers.
There are 54 students enrolled in the MSB, with 20 graduates expected from the program after spring term. Approximately two-thirds are in the supply chain track, a third in marketing. Combined with the 52 MBA students in the business analytics option, 106 of the College of Business's 254 master's students are pursuing degrees in analytics.
When the first Master of Science in Business degrees are awarded this year in June, one thing's certain: "Our graduates will be ready to step into positions of high responsibility anywhere along the supply chain and within the marketing operations of a firm," Becker-Blease said.
Seeing value in data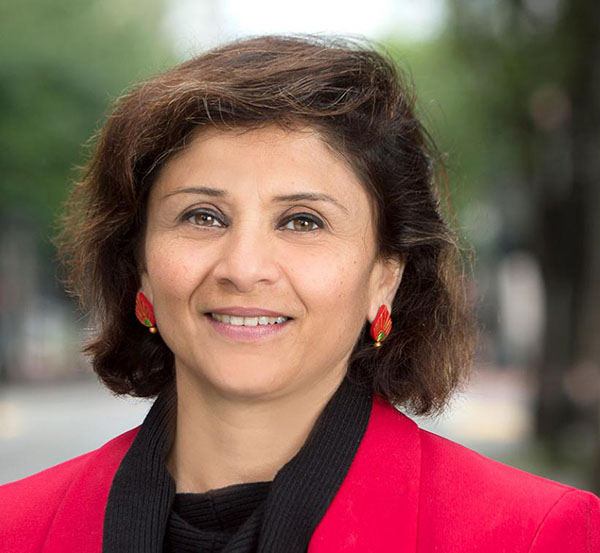 Successful organizations use analytics — increasingly in the last decade — to meet customer expectations, deliver a personalized experience and operate with the greatest efficiency.
Most organizations have a wealth of data on operations all along their supply chain and within customer behavior. This was the case at PGE when Hema Sundaram arrived at the venerable energy company in 2018. PGE serves more than 880,000 customers in 51 cities. Sundaram is director of data strategy and operations and is an advisory board member for the College of Business.
PGE had lots of data and reports, such as payment and usage history, but no real analytics prior to 2019. One of Sundaram's first tasks was creating an in-house analytics team instead of purchasing results from a third-party vendor.
"We saw the value of the data and what it brings to our customers," Sundaram said.
Sundaram has worked in data for more than 20 years, first as a programmer, then as an architect before moving to management. This gives her perspective on the complete lifecycle of data — from collecting it to designing solutions to implementing a business plan based on the insights.
PGE's analytics team now comprises data engineers and administrators, data modelers, business analysts, data scientists and data architects and managers.
"If you can do analytics internally, why not and gain the competency within your company?" Sundaram said. "That's rather clear-cut."


Industry insights differentiate
Business leaders like Sundaram are calling for more specialized graduate-level business training beyond what students learn as undergraduates and different than the practical training available through a traditional MBA. That's what makes the new master of science degree ideal.
As well, a distinguishing feature of the MSB is a capstone project where students apply their knowledge in solving real-life business problems. Bin Zhu, associate professor and program director of business analytics, arranged dozens of student projects with businesses and organizations that partnered with the college.
"Our program trains people to convert data into a competitive advantage for businesses," Zhu said.
As with the college's other graduate disciplines, the new MSB is supported by an advisory board, which is led by Zhu and includes PGE's Sundaram. Industry professionals and alumni were consulted during development, and the college also surveyed the Oregon job market to verify unmet skills. This information was aligned with faculty expertise to define the MSB options.
In fall 2019, the college began accepting new MSB students. Students can complete the degree full-time in as few as nine months, or part-time over two to three years. The program's STEM designation also gives international students additional time on their visa to gain valuable U.S. work experience.


Master of Science in Business is a match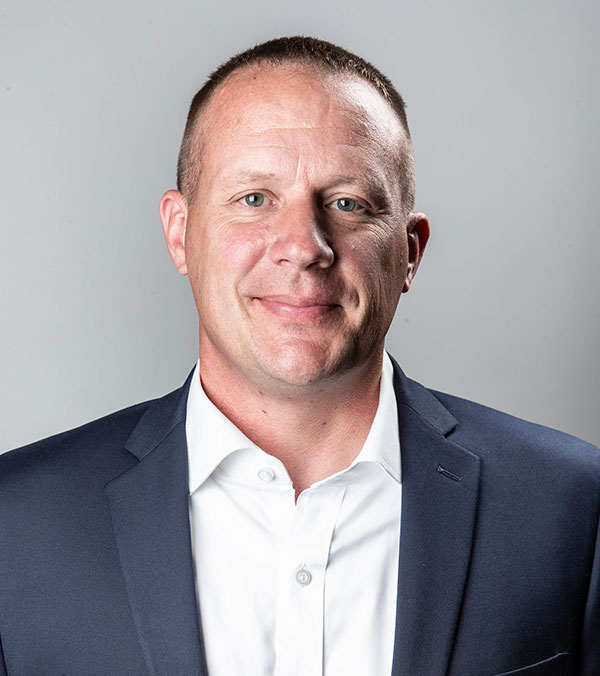 Mike Schumacher '01 studied business administration and management information systems and has worked for the Portland Trail Blazers since 2012. He is director of business analytics and also serves as an advisory board member for college's new discipline.
Schumacher provides data-based solutions to support the basketball franchise's goals, including building data systems and providing analyses that support and reinforce the potential impact of business decisions.
"We work on analysis projects for all aspects of the business," Schumacher said.
Since making the shift to using data as the basis for all key business decisions eight years ago, the Trail Blazers have set repeat revenue records.
Having industry professionals like Schumacher advise and guide the MSB ensures that students receive the training and skills to help any organization succeed. He says the new programs provide the strong educational foundation he's looking for in analyst job candidates.
"It matches up perfectly," Schumacher said.