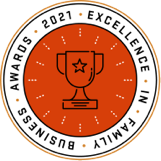 Generational Development Award
By Rebecca Barrett
David Thompson started buying and selling used trucks out of a small building in Portland in 1976. From a single operator, TEC Equipment, Inc., has grown to one of Oregon's largest private employers and the West's premier leading truck and trailer dealership group.
"TEC Equipment was born from an entrepreneurial mindset and tremendous moxie," CEO and president Thompson said.
In the past decade, Thompson was joined by his three sons, who have become owners. The second generation's executive responsibility was tested early when a franchise opportunity became available with growth potential, along with differentiation, risk and increased workload.
"The safe play was to pass," Thompson recalled.
But coasting on the confidence of what had previously been built is not the TEC way.
"That perceived safety was incongruent with our family values and ideals," Thompson said.
The second generation — sons David O., Chris and William — lobbied for a chance to model the savvy and drive they had seen throughout their upbringing. Their proposition centered around the company and family mission for growth and their capacity to shoulder additional responsibility.
A flight, dinner, drinks and handshakes later, the deal was complete, the first business venture where all generational parties were full participants.
"Through tremendous hard work and the support of many, we've been fortunate to see a phenomenal return," Thompson said.
The story illustrates why TEC Equipment was chosen as the winner for Generational Development in the 2021 Excellence in Family Business Awards.
TEC is one of the largest Volvo and Mack dealerships in the U.S. and is a recognized leader in new and used truck sales, parts sales and service. In addition to heavy duty semi-trucks, TEC sells medium duty semi-trucks, trailers, tow and recovery products and auto transport vehicles. TEC also operates a finance company, insurance brokerage, a truck leasing and rental fleet, collision centers, fuel sales and Wabash Trailer franchises.
The values of teamwork, entrepreneurship and customer service have contributed to the company's unprecedented growth and success. At TEC, leadership positions are earned, not given.
The second generation started working at TEC as teenagers doing menial labor. That helped to build trust amongst colleagues and allowed the future leaders to understand the intricacies of the job and relate to the needs and challenges of employees.
All three Thompson sons earned business degrees from Oregon State, and have since been involved with the College of Business. To build on their outside exposure and experience, all three participate in other civic activities, including serving on boards, associations and professional groups.
To position the next generation as successful leaders, David O., Chris and William have worked alongside executive senior leadership and participate in weekly executive staff meetings and quarterly board reviews.
The Thompson sons serve in distinct, complementary roles across many business facets. Each owner represents a unique perspective that provides interrelated skills, further promoting rapport-building and driving consensus decisions. William Thompson is Leasing Project Management Office Lead; Chris Thompson is Regional Sales Manager; and David O. Thompson, Jr., is Director of TEC Development.
"There's no partners in the business except myself and my three sons," the elder Thompson said. "I imagine that business will continue that way for generations to come."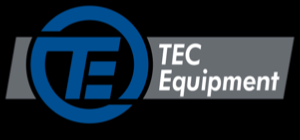 At a Glance
Year Started: 1976
Number of generations to work in the family business: 2
Number of family members working in the business: 4
Last family vacation destination: Palm Springs
Favorite restaurant for family dinner: RingSide Steakhouse
Name and firm of most helpful family business professional that you would recommend to other family businesses: Pat Green, attorney
Best business decision: Buying property versus leasing
---
About the awards
Every year since 1988, the Center for Family Enterprise (formerly the Austin Family Business Program) recognizes family businesses who exemplify the values we hope to foster in the work we do in the College of Business: harmony, generational development, leadership and growth.