In the waning days, the man they visited was well-mannered and cordial, friendly and conversational, true to a character described as humble, empathetic and giving. But he was not always their Jack. Professor emeritus of management Erik Larson would try to spur him on with dialogue in Polish, the language they'd studied and practiced to conduct research and travel the country. But after a brief illness, John "Jack" Drexler, associate professor emeritus and associate dean for faculty at the College of Business, passed away on October 21, 2021.
"I know you want to be polite, but there is one thing I must insist on: it's not 'Professor Drexler'; it's 'Jack'," said Ron Parker '87, a former student and teaching assistant. "Jack was one of my best friends in my life."
Like Larson, Parker was not able to 'see' Jack on his last visit to the care home, but he and his wife were able to attend services.
Born to Polish immigrants in 1945, Jack may have had it a little harder than most in his life, Parker suggests, but rather than hardening his heart, it may have motivated his generosity and kindness.
"I don't think I ever saw even the tiniest bit of malice in Jack Drexler," Parker said. "And I can't say that about many people. What motivated Jack was wanting to help other people be the best they could be. And doing whatever he could to do to achieve that, whether it was another professor or a student or his neighbor. He really wanted to make a difference in people's lives, and people who were open to that got a lot from Jack."
Parker, who describes himself as a serious student, was already married, already worked in the family business that had to close shop, when he returned to OSU to complete his undergraduate degree. He worked for both Jack and Larson, helping with research, teaching classes. As an alumnus, Parker returned to campus, serving on the dean's advisory circle and giving guest lectures to Jack's students. When his daughter chose OSU, she worked for Jack, too, Parker said.
Parker credits Jack with coaching him to his first job with Frito-Lay, and even lent him money for the down payment on his first home in Vancouver. "It was a five-year loan – with interest – and we paid it back in one year," Parker said. "But, you know, how many professors go that far for their students? I didn't even ask my parents. But Jack was that kind of guy who was just there ready to help."
He really wanted to make a difference in people's lives, and people who were open to that got a lot from Jack.

Ron Parker '86
David Stallcop '97, an MBA student who worked for the college IT department and as the MBA Association's activities director organizing networking events, straight up credits Jack with getting him his first job. Stallcop, who completed his degree in a single year, says he was always in Bexell Hall, around the clock it seemed. And so was Jack, with his office door open, and that's how they became friends.
At graduation, Stallcop, another hard-working and high-achieving student, was holding a good hand – job offers from Hewlett-Packard, Intel and Microsoft. But Stallcop had a dilemma. Having previously lived, studied and worked in Japan, Stallcop wanted these companies to hire him for his Japanese language skills, and put them to use in his job. But global companies tended to hire native speakers.
"I was so frustrated," Stallcop said. "I sat in Jack's office talking, and he just listened to me. Then he said, 'you know what? I have an idea.'"
Jack picked up the phone and called the owner at Vanport International, a wood products company in Boring, Oregon, with a strong customer base in Japan. Jack put in a good word, and at the resulting interview, he was hired on the spot. "So my first job out of the MBA program was because Jack took the time to make a call for me," Stallcop said.
Stallcop stayed there for twenty years, and it was a stepping stone for his next job, and then the move to business owner. "I wouldn't be where I am today with my family and my house and everything, if it wasn't for Jack taking that time to make a call and to listen to me and to encourage me and motivate me."
"Everything is about relationships," Stallcop said. "And Jack especially knew how to develop that relationship with students and encourage and motivate them because he knew what down the road, wherever those students end up going, he could pick up the phone and get students internships or jobs. Networking was very important for Jack."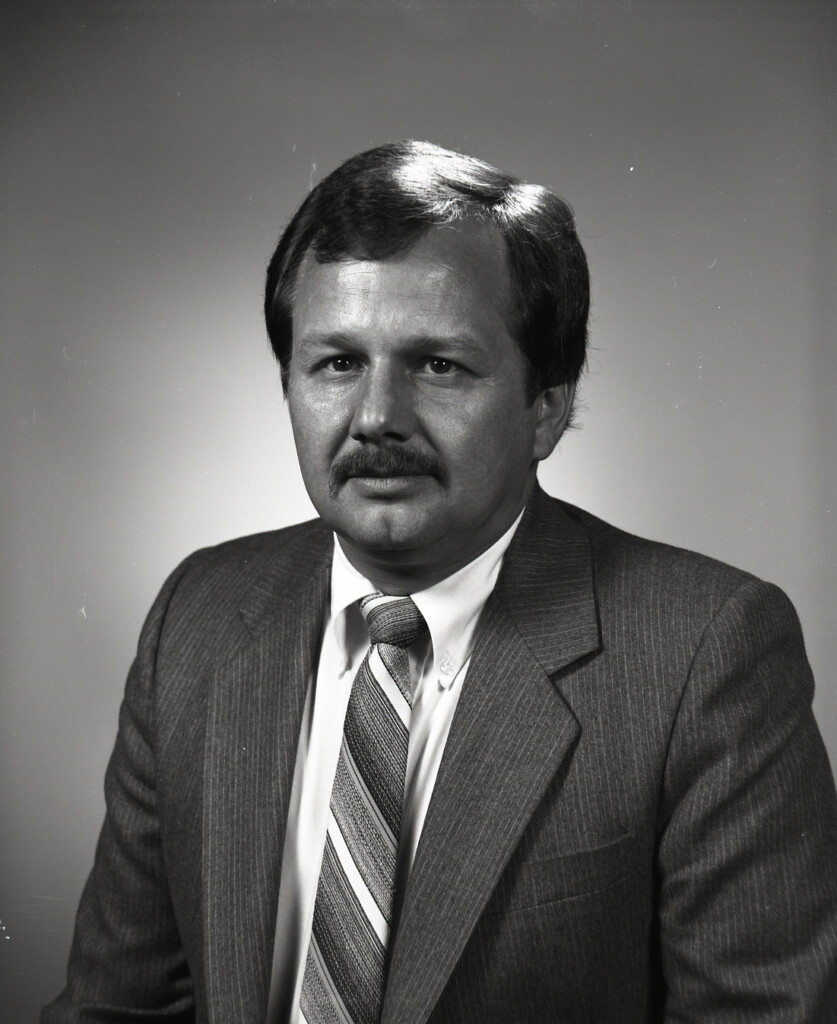 The polite, friendly man who knew how to make connections over his 30-year career at the College of Business, was the same who made a concerted effort to build connections with his colleagues, new faculty especially, regardless of their disciplines. Often Jack was the first person a new hire would meet walking through the door on their first day, including Emeritus Dean Ilene Kleinsorge.
"Jack was the one who greeted me in Bexell Hall in 1987," Kleinsorge said. "And that is just normal behavior for Jack for any new faculty member coming into the college. Typically your entrance was in the fall. He always made sure that you had a place to go for Thanksgiving, that you had plans for Christmas."
Colleague David Baldridge, professor of management, remembers Jack taking many new faculty to their first OSU football game by sharing his season pass. "It seemed somehow appropriate that OSU imploded the old part of the stadium – which housed Jack's longtime season pass seats – shortly after Jack passed," Baldridge said. "Jack was very motivated to do what was right and incredibly invested in OSU, the College of Business, our students and faculty."
Jack was an expert in industrial psychology covering organizational leadership, and team development, and Kleinsorge recalls that he was a superior scholar, but a great deal of his efforts went to supporting his colleagues. "He also had the ability to evaluate methodology," she said. "He was an excellent writer and a critic of methodology. So many faculty had him reading their papers, both in terms of providing feedback on the writing, but also the methodology and the interpretation of the statistics."
Kleinsorge says that when Jack retired, the college hired two people to do the work that he had been doing. Jack also timed his estate gift to OSU and the college to help Kleinsorge with the college's campaign goal. But he did not want to attend the president's dinner and receive recognition for it.
Jack was very motivated to do what was right and incredibly invested in OSU, the College of Business, our students and faculty.

Professor David Baldridge
Larson, who was at his friend's bedside when he passed, recalls a colleague with the utmost integrity and ethics. The two professors authored a number of research papers together. But Larson describes their trips to Poland in the early 1990s as a highlight: "We traveled throughout Poland helping to modernize their business education. And we traveled to this tiny village on the border with Belarus," Larson said. "That was his mother's village. He got to meet his mother's sister and family. They had never met an American."
Ping-Hung Hsieh, professor in supply chain and logistics management, describes Jack as the most gentle and kind-hearted person he's ever met. Hsieh said Jack experienced some discomfort in the last few months of his life, but he would still make an effort to thank the caretakers for helping him.
"He also was the most caring teacher I know," Hsieh said. "A five-minute walk on campus with him could easily turn into a 30-minute walk because he had to constantly stop and chat with students who happened to walk by."
In the end the story of Jack Drexler is not about the superhero, but the cape. It is one that many agree the humble man would not want written as he never sought such attention in his life. But there are teaching awards, professional honors, appointments and service on countless committees. Along with the voices of grateful students, his colleagues agree that Jack put his students above his other commitments. The list of accomplishments is long, but the friends who stood beside him are what mattered most.
"Up in intensive care, the doctors, back last spring, kept saying, 'we never see patients at this age with so many committed advocates,'" Kleinsorge said. "'With advocates like this, he must have paid it forward.' And I said, 'this man has paid it forward all of his life.'"
Jack's estate gift will now live on in perpetuity helping students through College of Business scholarships to both undergraduate and graduate students. In addition to his College of Business giving, his estate also supported the Friends of the Library, the Honors College and Psychology Department.
'With advocates like this, he must have paid it forward.' And I said, 'this man has paid it forward all of his life.'

Emeritus Dean Ilene Kleinsorge