Dr. Tinglong Dai, professor of operations management and business analytics, Johns Hopkins University Carey Business School, did not come for light-hearted conversation and small talk in kicking off the 2022 supply chain lecture series, hosted by the OSU Center for Supply Chain Management and the College of Business Supply Chain Advisory Council. His discussion began with sharing concern about the bellwether supply chain disruptions since 2020, but also highlighted a growing opportunity with ESG-driven (environmental, social, and governance) decision-making.
Dai, who emerged as a leading medical supply chain expert early in 2020, brought his talk, "Global Supply Chain Challenges: Is a New Economic Iron Curtain Next?" Regularly featured in news media, such as Newsweek, Fast Company and CNBC, his bold presentation to students, faculty and industry starts by recounting early medical supply shortages – with American doctors and nurses dressed in garbage bags for PPE and re-using specialized gear.
Dai points out that in the U.S. more than 70% of all medical-use PPE is imported from China in normal conditions, and by May 2020, import reliance increased to 92%.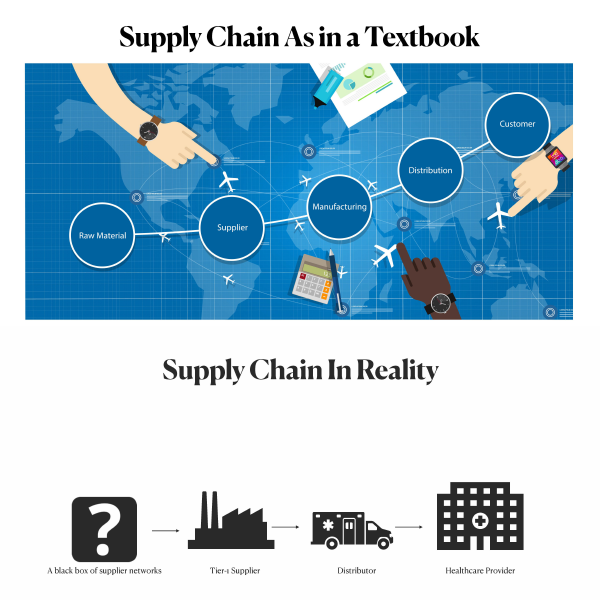 Dai discusses, and published in Fortune, the "black box" mystery in PPE supply chain wherein tier-one suppliers rely on an array of unknown supplier networks higher up the chain. Because of the unknowns, many hospital executives are not certain of where their equipment originates and cannot anticipate and react to interruptions.
"A sufficient domestic production capacity is the only way to ensure human capital and R&D capability needed for a pandemic or bioattack situation," Dai said, sharing also the Chinese proverb, 'distant water will not quench a fire nearby.'
He calls for major manufacturers to increase data transparency and implement stress testing to assure adequate domestic supply of PPE.
If the U.S. shortages of personal protective equipment widely experienced during the pandemic was the first shot across the bow for global supply chain operations, then events in Shanghai and Russia's war against Ukraine are the five-alarm fire.
Dai describes global supply chains as those established post 1989 when the end of the Cold War era signaled a certain heyday for international trade with the opening of Soviet and Eastern European economies. Russia's invasion of Ukraine changed that, with numerous global corporations – from luxury brands to ubiquitous fast food to oil and gas – halting business and operations in Russia because of the geopolitical tensions.
Dai said that companies can no longer afford to separate business and geopolitics: "Putin's invasion of Ukraine sparked geopolitical tensions unseen since 1989. It has shattered key foundations of the global supply chains that were built after the fall of the Berlin Wall 30 years ago."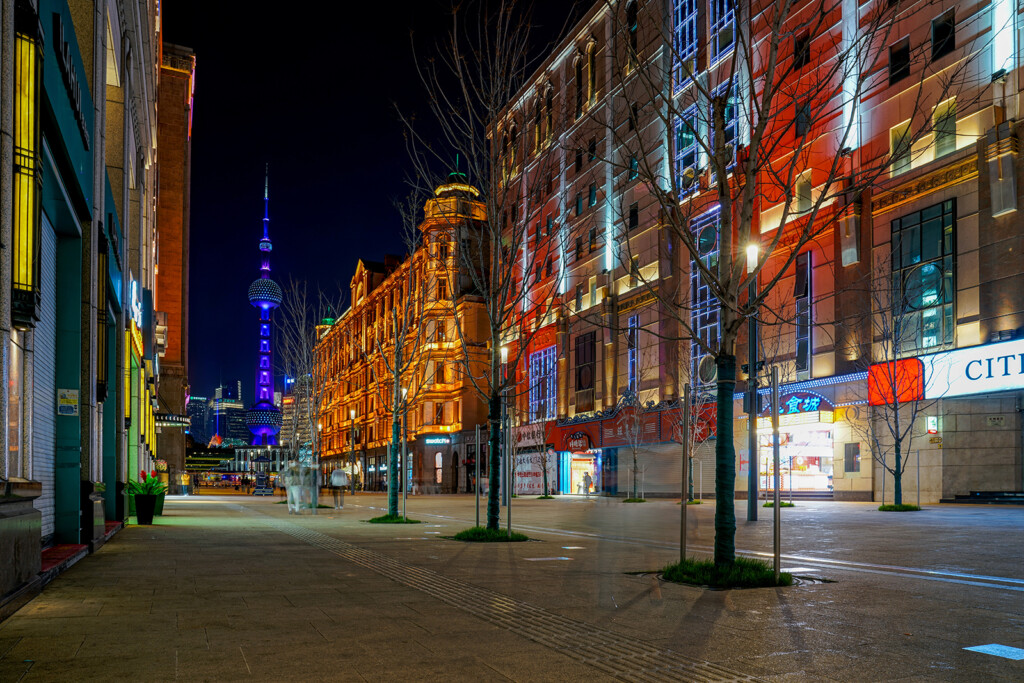 He also was very concerned about China's zero Covid policy, and the most stringent lockdown in the world imposed in Shanghai, shutting down all modes of transportation and human movement, with reports of infected children separated from their parents and food shortages worse than those of the Great Chinese Famine.
The lockdown lifted on June 1 – some areas were closed again on June 9 – and the full impact of the two-month-long closure is still to be realized.
Jeff Ross '89, advisory council member and director of global supply chain procurement for Nike, says that the stack of supply chain disruptions are currently causing longer transit times, increasing transport costs, impacting product availability – all drivers of prices and inflation. But country lockdowns also are impacting product availability.
"I foresee an increase in product scarcity, product delays and infrastructure challenges due to the Shanghai lockdown impacting the U.S. in July and August," Ross said.
The bright spot in Dai's seminar focused on the longer term opportunity to incorporate ESG in supply chain thinking, with awareness growing on both Wall Street and Main Street with consumers – as seen in the momentum to isolate Russia after its invasion of Ukraine – demanding accountability from business. He cited $35 trillion in global assets managed in ESG portfolios in 2021, and growth in mainland China from $7 billion in 2018 to $41 billion in 2021.
The seminar series launched spring term covered additional topics including women in tech, supply chain finance, supply chain of opioids, and port operations in China.