Graduate Student Josephine Namuddu Builds on Plans for Trade School in Uganda
Josephine Namuddu has brought a big idea with her from Uganda as she works on her specialized master's degree focused on marketing. Among her cohort where ambitions can range from contributing to the family business to monetizing a clever, intuitive app, Namuddu strives to return to Uganda and open a school for struggling youth – with attention to the needs of young women – but kids who grew up like her.
Namuddu describes "ice-breaker" week in Corvallis, when students are getting to know each other. "We had to do an introduction in every class about what we want to do," Namuddu said. "I say, 'Oh, I want to start a school,' and everyone is overwhelmed. 'Oh goodness, that is very big,' they say. But for me, you know, it's my providence. That is my big goal, and I am looking forward to it."
The school is to be the Imani Milele Vocational Institute, affiliated with the Imani Milele local charity that guided her life and ServeNow, a not-for-profit mission that has built eight other schools in Uganda. This one, situated in Kampala, Uganda, where Namuddu grew up, will focus on young adults, aged 15 to 25 for specific job-related study. Vocational skills like fashion design, carpentry and cosmetology would provide students with the ability to find a job, and the skills to create a job for themselves.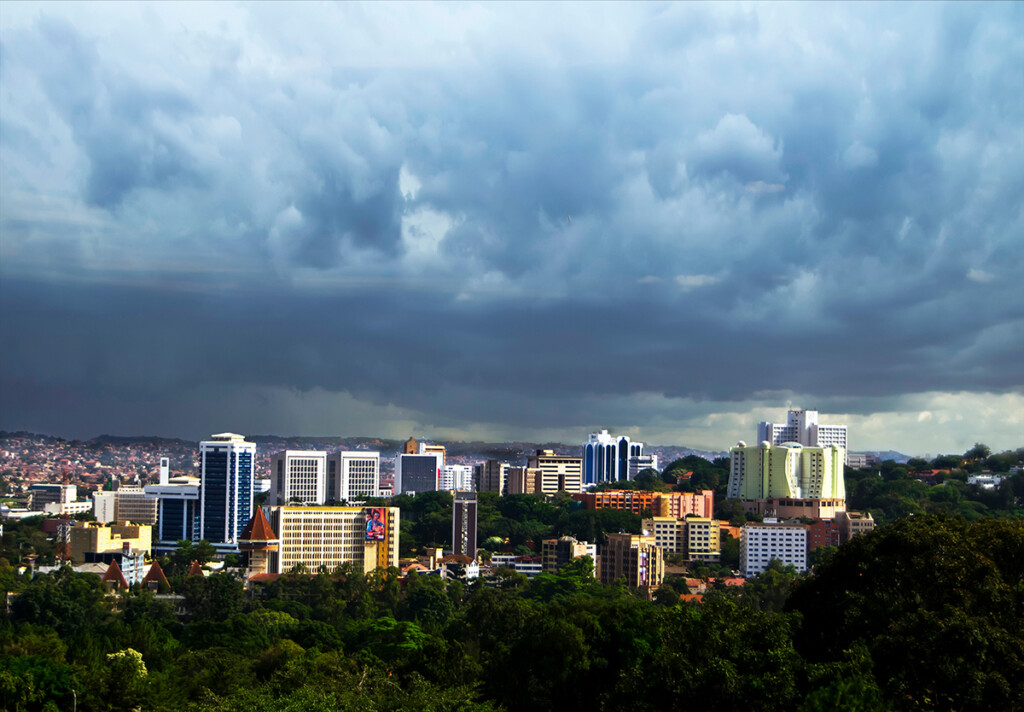 Through Namuddu's fundraising activities, which she actively conducts while still a grad student, she already owns the land where she wants to build. She will run the school. She has more than $2 million left to raise.
"We all want to be successful," said Namuddu, about herself and her classmates. "We want to start our own businesses. For me, this is my passion. My passion is to help people, to help whomever I can, in whatever way. And I feel I've been blessed in many, many ways."
'Blessed' is certainly one word for it – the hurdles Namuddu has overcome are numerous; those who have helped her along the way are many, and those that are still in Uganda number in the thousands and thousands.
The details are grim: Namuddu's mother passed away when she was six; her father had trouble with employment; a new stepmother was abusive; education is not free – girls often don't get to go. And education is the only pathway to success in Uganda.
Namuddu watched her friends go to school as a child. She could see them happy while she just stayed home and did nothing.
This is her living room. Her country has seen decades of war, followed by decades of strong-arm leadership under one president. The cycle of poverty is difficult to break. Human Rights Watch reports on roundups of homeless children in 1999 and 2020; in the years in between there are questionable elections, crackdowns on free press and rights of citizens, and uncertainty on the whereabouts of international funds flooding the country to battle AIDS/HIV.
"Education is really a big deal; education changes your thinking, your mentality," she said. "I would say that there is a difference between someone who is going to school and someone who is not going to school. You know, I saw this: I realized this, when I started also going to school. Education represents the many opportunities out there."
Namuddu earned her bachelor's in fashion design in Kenya in 2019. Her work with Imani Milele brought her to the United States, and to Oregon where she'd visited before during travels with Imani Milele Children's Choir. When the COVID-19 pandemic brought lockdown, Namuddu was stateside, unable to travel. With her sponsors, she looked to Oregon State and the College of Business as a place for her to gain the skills she'd need to advance the plans for her school. She found a welcoming community, professors who make the extra effort for her, and supportive classmates to help with ideas.
Roughly halfway through her master's now, Namuddu knows she sits in a rare seat – defying the odds, raised in an orphanage in a country where only 25% of primary school students successfully enter high school. Rev. Moses Ssemanda, Imani Milele's founder, rescued more than 4,000 children through the years, including Josephine Namuddu. Blessed, perhaps, a miracle, perhaps.
Imani Milele in KiSwahili means 'always believe.'
"I take it as a huge opportunity as well," Namuddu said. "Because I, you know, I only can be a voice if that's what I decided to do, knowing that I not only represent me, I represent thousands. This is my all. This is my purpose."