By Anna Nemirovsky, '25
Photos by Brandon Morgan
In the heart of the Oregon State campus, a fluffy orange and white cat named Concrete has become a beloved figure for students and faculty alike. Concrete is not your typical campus cat, however. He's a certified emotional support animal, and his presence has been a source of comfort for many.
Concrete's journey to campus began when his owner realized the calming effect that Concrete had on her during periods of stress and anxiety. With a therapist's help, the student obtained certification for Concrete as an emotional support animal, allowing her to bring the cat to campus and share the animal's calming presence with others.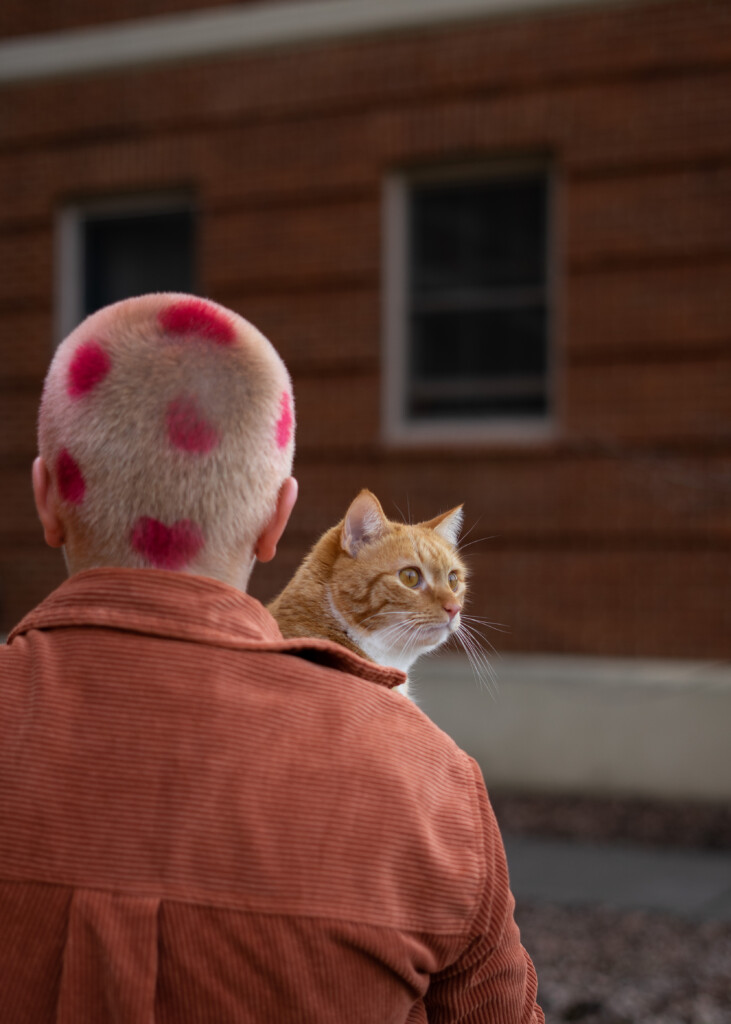 Since then, Concrete has become a fixture on campus. Lounging on the sunny benches in front of the grand backdrop of Weatherford or rolling around on the grassy hill just behind the historic building. With his playful energy and nimble movements, one cannot help but watch and smile while he is completely absorbed in his feline games. Students have reported feeling more relaxed and at ease in Concrete's presence, with some even stopping by the dorm hall to specifically visit with him. Clocking in every day and providing support to students is what Concrete does best. And he doesn't mind getting paid in treats and ear rubs as long as you walk away feeling more at ease and relaxed.
While interviewing the wonderful duo inside their Weatherford dorm room, Concrete showed off all of his toys including colorful ribbons and strings, small balls that jingled when moved, and the most impressive of them all – a large running wheel. The spacious single-bedroom dorm provides plenty of room for Concrete to explore, run, and of course take afternoon naps in his window, where if you are lucky enough when passing by, you can catch a glimpse of him.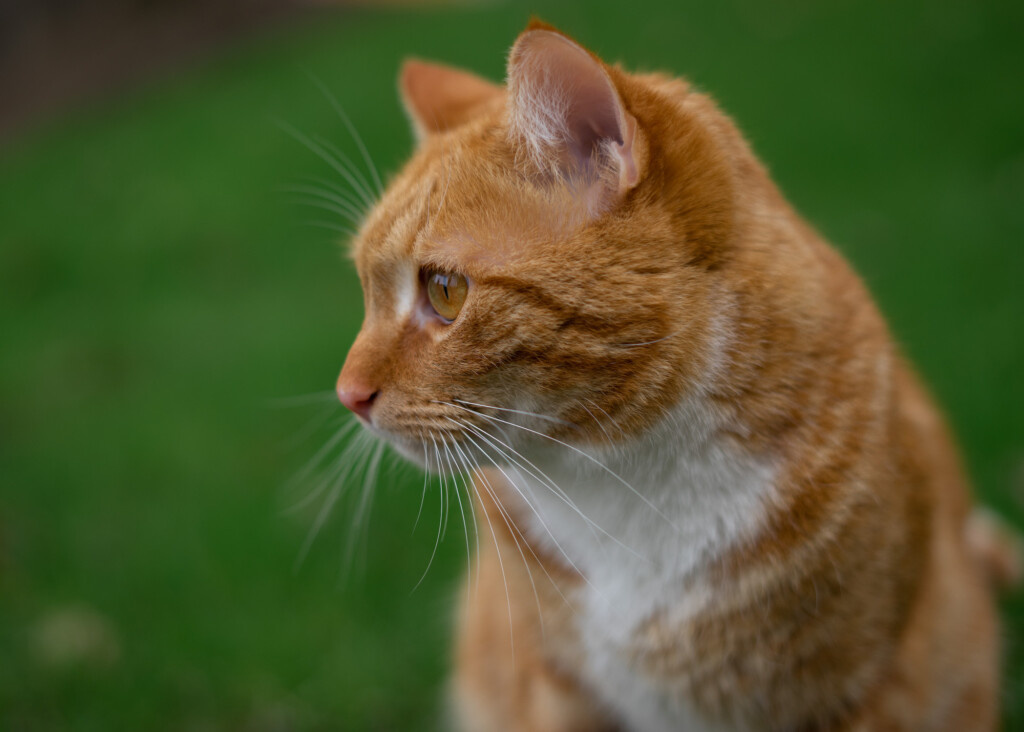 During this interview and taking action shots in the back lawn of Weatherford, we ran into OSU senior Jessica Lee. "Concrete is like a little ball of sunshine on campus," says Jessica . "He always puts a smile on my face, and it's nice to know that there's a little bit of comfort available when things get tough."
"I never expected Concrete to have such an impact on people,"

Emma Russu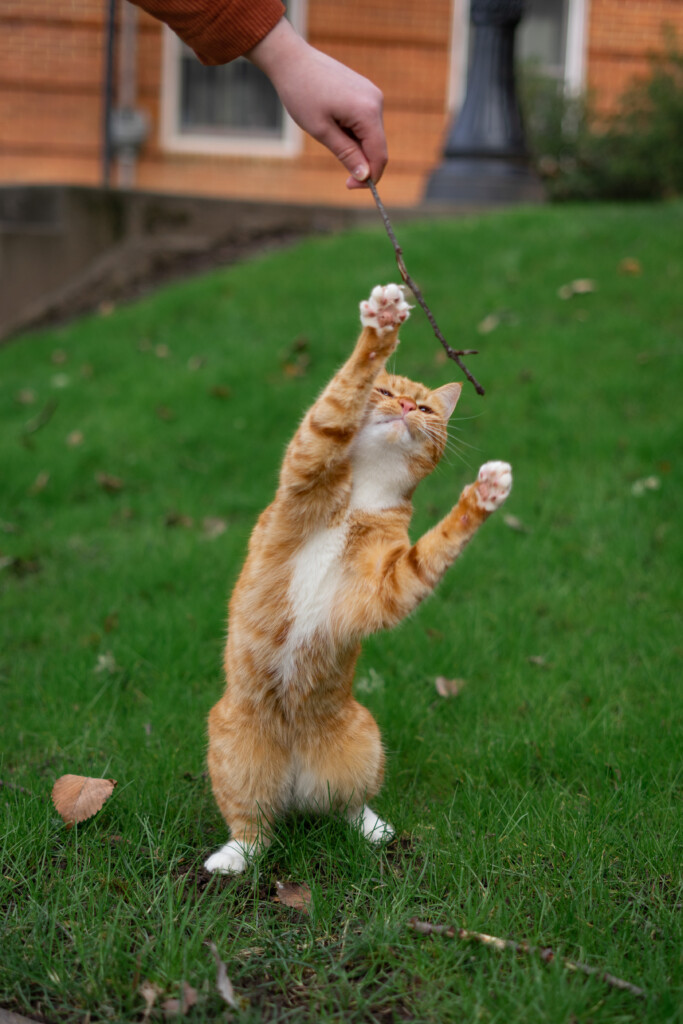 Concrete's owner, Emma Russu, a second-year student and RA at OSU, says that she's been overwhelmed by the positive response to her cat's presence on campus. "I never expected Concrete to have such an impact on people," she said. "It's amazing to see how much comfort he brings to others, and I'm so grateful to be able to share him with the OSU community."
Emma's personal involvement with Concrete has greatly helped with her ability to take control and manage daily stresses and anxieties. After a long day of schoolwork, Emma's favorite thing to do is just go back to her dorm room and hang out with Concrete. She expresses that being with him is the best way to decompress after a long stressful day.
Concrete's story is a reminder of the power of animal companionship and the importance of mental health support on college campuses. As OSU continues to prioritize student well-being, it's clear that Concrete and other support animals can continue to play an important role in the campus community for years to come.