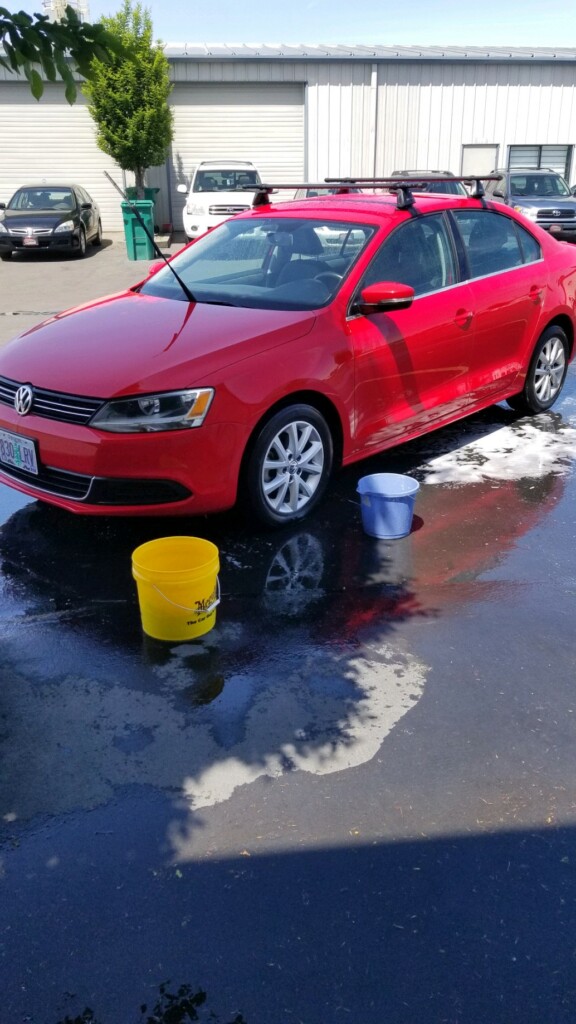 Jacob Teeny's destiny took a bit of a pivot during the pandemic years. But not quite from the soul-searching and room-pacing that so many endured. It stemmed from his mother's Facebook post.
Not that there was much of anywhere to go – Teeny's mom still asked him to clean her car, then lavished effusive praise on the great job he did on social media.
The business, from there, did go. That one post led to a couple dozen other detailing jobs, and Teeny was busy. He used the resources to invest in equipment and build up savings.
"Fast forward to the summer of 2020, I realized that everyone in my family has been in business in some way, and most have business degrees," Teeny said. "I decided that I didn't want to be an engineer forever, and I wanted to skills to turn my passions into businesses."
And today, Teeny owns PNW Shine. He intends to continue running this business after graduation and has a second car-related business, customized auto parts for racing and street use, in development. Oh, and he'll still work with and utilize the skill set of his first passion – design engineering. Yes, Teeny sounds like an entrepreneur.
Teeny started at OSU in industrial engineering major and planned a physics education double degree. "My goal was to teach engineering to high-school students, and I had been working as an engineer for a few years already in high school," he said.
By switching to business administration with the innovation and entrepreneurship option, the pieces all came together for him.
"I'm most proud of knowing where I want to take my life and planning early enough to be able to switch majors into a more suitable field," Teeny said. "The biggest challenge in my student experience has had to be the social pressures. Social pressures can introduce some levels of competitiveness, but other times, it can be very damaging. There's social pressure to do the absolute best you possibly can all the time, but in reality we are all human and can relate with each other in our struggles."
Teeny also credits his time with a student club as a contributor to his development.
"Networking with others brought me lots of great experiences like with the Oregon State Marketing Club," he said. "Being an executive member in that club, and one that was able to increase attendance by nearly 10 times in just a year and knowing I was a part of that, brought me a lot of pride. By networking with other students, I was then able to network with external companies and gain the confidence skills I didn't think I could have."